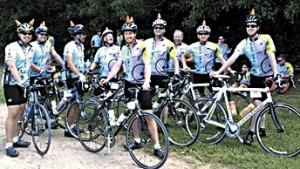 As reported in the Hartford Business Journal Online, Burns & McDonnell's New England office, located in Wallingford, Conn., was recently named one of the 2011 Best Places to Work in Connecticut.
As a 100% employee-owned firm, we take accolades like this one seriously, and couldn't be more pleased — and honored — to have been selected.
Kudos to Brett Williams, vice president and general manager of our New England office, and to all the office's employee-owners, on a job well done. Congratulations as well to all the other finalists — it's a privilege to be recognized alongside them.
This year's finalists:
Small/Medium Employer Category (15-199 CT employees)
Bearingstar Insurance/Arbella Insurance Group
Bingham McCutchen LLP
Burns & McDonnell
Charter Oak Insurance and Financial Services Co.
Connolly
Digitas
Dur-A-Flex, Inc.
Edward Jones
Fiduciary Investment Advisors, LLC
Harco Laboratories, Inc.
Hinckley, Allen & Snyder LLP
ICON International, Inc.
Kforce Inc.
Miss Porter's School
New England Financial Group
PPI Benefit Solutions
Pullman & Comley LLC
Pyramid Technologies LLC
Shared Technologies
Tauck
Large Employer Category (200 or more CT employees)
Barnum Financial Group
Comcast Cable
Robinson & Cole LLP
Stew Leonard's
Yale-New Haven Hospital