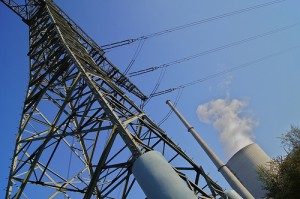 I just returned from the EEI annual meeting in Colorado Springs, and one of the most interesting panels comprised industry CEOs discussing U.S. environmental policy with a focus on energy policy.
We're reaching a critical time in the industry, as a number of factors will influence the transition of the U.S. electric generation fleet during the next decade, including the political landscape of the country.
There are many interests at play in this discussion, and they were well-represented on the panel by AEP (the largest coal user in America); Exelon (the largest nuclear fleet in America); and ALLETE (serving large 50- to 100-MW industrial customers that need to be globally competitive).
Everyone was in agreement that the United States needs a comprehensive electric energy policy, but cited a dysfunctional Congress as one of the reasons we do not yet have such a policy.
As we embark upon the 2012 political season, the panel chair allowed me to challenge the panel to agree among themselves on the components of a good energy policy that we, as the electric utility industry, could share with all political candidates.
No conclusion was reached, but I'm hopeful that discussions in this vein will continue and that we can ultimately compile our collective thoughts on the components of a good energy policy.
Our industry needs to offer a simple and concise overview of the situation and recommend an approach to a comprehensive electric energy policy designed to help the public understand policy — and thereby make informed decisions that may influence future transitions.
Here's my proposal:
A diverse, domestic fuel source for generation that includes clean coal and nuclear.
A robust transmission system that connects renewables to load centers.
A Smart Grid that allows sustainable options for customers.
Matters of environmental policy, national security and tax structure certainly impact our energy policy. What are your thoughts on the integral components of a comprehensive electric energy policy?
Image: Flickr.com/alfaltendorf