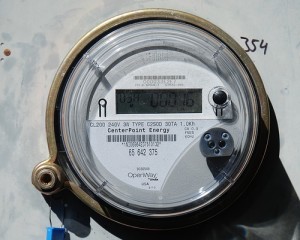 What customers and regulators want out of the Smart Grid was a major topic of discussion at the recent EEI annual meeting that I attended in beautiful Colorado Springs. The customer experience is fundamental to the success of the Smart Grid, including two critical questions: what do they get and what do they lose? Our industry needs to be prepared with answers.
Most panelists at EEI agreed that customers do not like surprises and want something easy and efficient.
Customers typically fit into one of the following four lifestyle categories: frugals, greens, convenience-driven and techies. As such, there must be an emotional hook to draw these various customer groups into the benefits of the Smart Grid, and the prospect of saving money may not be enough.
Accordingly, it's important for utilities to find ways to provide a vision for each lifestyle category of customer and then give them access to ideas and incentives for involvement, along with products and services that will perform to customer expectations. This, of course, is easier said than done, especially when you consider companies like Southern Company, whose 4.5 million customer base includes 47 percent of customers with an annual household income of less than $40,000, and 18 percent of which who are without Internet access.
The big question remains: What to do? Oncor, CenterPoint and SDG&E have an idea.
They're sponsoring a contest for the best home application that will promote the use of the Smart Grid. Participants will compete for prizes totaling $150,000, but more importantly, the contest will help encourage the creation of apps that will help Smart Grid customers understand—and use—information collected from their new smart meters. It's a great idea. Burns & McDonnell might just try this, and we hope you will, too.
In the meantime, subscribe to our blog for updates on our upcoming YouTube contest that will answer the question "Why the Smart Grid is Important to Me." Contests like this will start to mainstream the ideas and benefits of the Smart Grid to customers that will accept or reject the new technologies, a critical component of the Smart Grid's success.
Photo: Flickr.com/akpoff