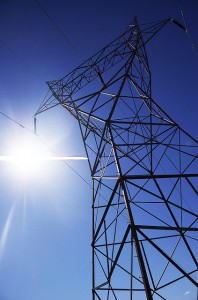 I recently returned from the American Public Power Association National Conference & Public Power Expo, held in our nation's capital. The APPA conference is a great opportunity for those of us in the electric utility industry, including board members, politicians and public power staff, to come together for discussion, networking and an examination of where we're headed. During the conference, APPA CEO Mark Crisson outlined several challenges that will shape the future of public power and the industry. They include:
Climate and power plant regulations through 2016
Cost of new infrastructure (more natural gas)
Cyber security and reliability; 300 public power organizations will be subject to NERC.
DSM and initiatives, developing a Smart Grid working group
Restructured power markets capacity is not being built, especially in PJM
These priorities were discussed in the context of:
Oil costs increasing in a global market
Regulatory pressure on power costs
Transition to low-carbon resources
An increase in energy efficiency, renewable energy sources and nuclear energy
Technology playing an extended role: Electric Vehicles; storage; Smart Grid needs new capital, higher rates
The APPA annual meeting is always an informative and enlightening experience, and it will be especially interesting to watch how the future priorities and outlook will unfold during the coming years. What are your thoughts on the ongoing evolution of public power and the electric utility industry in general? Are there additional challenges that you'd add to the APPA list? How about any solutions? Be sure to check out our monthly Game Changers webinar series and the CIGRE-sponsored Game Changers Symposium on November 16-17 in Atlanta.
Image via Flickr.com/e pants