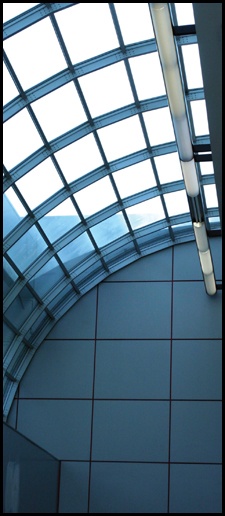 One airline's tagline used to invite customers to "Come fly the friendly skies." Now, airports around the nation are updating their facilities so that passengers are flying the eco-friendly skies. Sustainability in airports is becoming a popular topic of conversation in the transportation industry. There are many aspects of ecologically friendly practices that are appealing and easy to implement, such as recycling containers placed throughout terminals, but there are larger initiatives, such as energy-saving practices, that could potentially save airports hundreds of thousands of dollars down the road.
Ten airports recently began participating in what the Federal Aviation Administration calls its Sustainable Master Plan Pilot Program. The plan makes ecological sustainability a core objective in the 10 airports' budgets and plans for the coming years, with the test program concluding in 2012. The lessons learned from the program will be used to implement a national sustainability policy in airports across the country. The Transportation Research Board provided an in-depth report to these airports to help each determine individual best practices.
What are some of the ways these airports are working toward becoming more sustainable? There are many examples from around the country, but here are just a few:
Boston Logan Airport: The airport has added a fleet of 20 miniature, 6-foot-tall wind turbines to the roof of the terminal. The turbines are placed to take advantage of the winds that come from the harbor and gust up the walls of the airport. The turbines are expected to produce up to 100,000 kilowatts (kw), taking care of about 3% of the airport's overall energy bill.
Denver International Airport: Along with Fresno Yosemite and Boston Logan, the airport has added solar panels to several areas of land that, until then, was going unused. The solar panels, which are designed to track the sun's movement across the sky, will produce up to 3.5 million kw of energy a year.
San Francisco International Airport: An entire terminal (Terminal 2) is trying to reach the ultimate green goal by becoming LEED Gold-certified. Some of the initiatives included in this goal are using natural light and getting cleaner, fresh air through a displacement ventilation system, selling locally grown food, using water reclamation technologies and encouraging paperless ticketing. These are just a few of the innovation examples that, paired with hefty energy-saving processes, are putting the terminal on course for LEED certification.