In the past, cyclists and motorists have had a tenuous relationship at best when it comes to sharing space on the road. Of course, drivers need most of the space on the road and cyclists are usually required to use the road rather than sidewalks. Increasingly, cyclists and drivers share roads not designed for dual traffic. As more people take to bikes for transportation, especially in urban settings, the need for bicycle-friendly roads has become a priority. So how do you take existing roads and make them bike-friendly without making it difficult for drivers?
Bike Lanes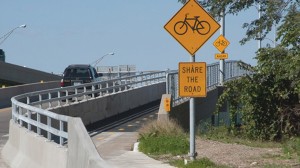 Creating lanes dedicated to bicyclists is a great solution. These lanes can be added to existing roads and typically cost less than building new paths. First, have an engineering firm conduct a traffic analysis to determine if you can lose one vehicle lane on the road in favor of two narrower bike lanes on both sides of the road.
The lanes should be clearly marked with signs and a bold white line and bicycle stencil indicating exactly where the bike lane begins and ends. By repurposing traffic lanes, a city can give cycling commuters dedicated lanes, making their ride to work, home or anywhere in between a faster, safer ride.
Bike Paths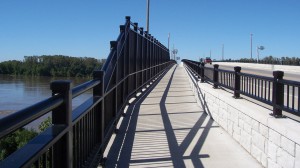 Though these are similar to bike lanes, bike paths involve more construction time and cost. However, these separate bike and car traffic, keeping cyclists safer than they would be sharing the road with vehicles. Bike paths are essentially wider sidewalks that accommodate bikes and pedestrians comfortably. Frequently, bikers choose the road so they don't have to navigate through people walking on a sidewalk that's too narrow to allow easy passing on one side. Bike paths are designed to make it comfortable for cyclists to pass walkers.
Greenways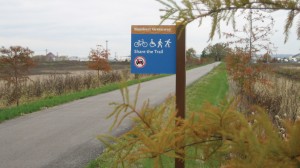 These bike paths remove motorized vehicles of any kind from the equation and follow a completely different path away from the road. Many greenways follow a creek or a popular walking path in the city — a more scenic route. These projects are more costly because the entire greenway has to be planned, designed and constructed, but in the end, it's the safest way for bikers to get around the city. It's also a much less stressful ride to their destination.