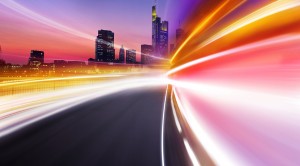 A properly functioning transportation system is a vital part of maintaining our nation's competitive commerce. Several studies conducted over the past 20 years have shown that investments in transportation projects support economic growth, but with limited federal and state funds, our competitive edge is eroding.
So how do you build stakeholder and legislative support when planning transportation projects? Recent experience shows that economic impact analysis can provide important and persuasive information for decisions-makers and stakeholders. Join Burns & McDonnell's own transportation expert Julie Lorenz for a FREE webinar on Thursday, September 22 to learn how to engage stakeholders and develop legislative support every step of the way by focusing on collaboration and economic analysis tools.
You'll have the opportunity to hear about the experiences at various Departments of Transportation (DOT), including the successes by Kansas in funding a new multi-year, multi-modal transportation program. This is a not-to-be-missed session for transportation agency executives, planners and public affairs professionals who are struggling to connect transportation with the biggest issue of our day — the economy.
Julie has more than 20 years of experience in communications, public affairs and policy development. Her expertise is in building stakeholder support for unpopular and controversial projects through collaboration and using economic analysis tools. She will share her experience working with the Kansas DOT to obtain funding for a multi-year, multi-modal transportation project.
The webinar is sponsored by TREDIS (Transportation Economic Development Impact System) — a web-based software program that provides economic impact and benefit-cost analyses for transportation projects.
The webinar is free, but advance registration is required. Reserve your spot today!