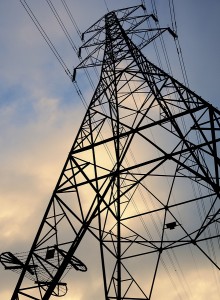 The need for an updated and improved transmission system in the United States is clear; however, complications still arise for projects that span multiple electrical jurisdictions and involve several states.
In July, the Federal Energy Regulatory Commission passed Order No. 1000, which "is intended to push organizations that manage the grid into cooperating with one another," according to FERC. "Such cross-jurisdictional transmission lines are becoming more important as states seek to reach their goals of integrating large amounts of wind and solar power, generally available in remote deserts, great plains and coastal waters, into the energy mix."
The rule establishes a number of reforms in planning, cost allocation and non-incumbent development. For example, as a planning reform, "each public utility transmission provider must participate in a regional transmission planning process that satisfies the transmission planning principles of Order No. 890 and produces a regional transmission plan," according to FERC.
In order to monitor compliance of the rule, public utility transmission providers are required to make a compliance filing with FERC within 12 months of the rule's effective date, July 21, 2011.
Keep in mind that Order No. 1000 doesn't outline specifics, such as how new lines should be planned or what formula should be used when allocating costs. Instead, the rule identifies general guidelines, "including the notion that costs should be borne by those who benefit," according to FERC. This helps combat a longstanding fear that those consumers who don't benefit from transmission infrastructure investments will still bear the brunt of the costs. FERC provided the following six principles that each cost allocation method must satisfy:
Costs allocated in a way that is roughly commensurate with benefits
No involuntary allocation of costs to non-beneficiaries
Benefit to cost threshold ratio
Allocation to be solely within transmission planning region(s)
Transparent method for determining benefits and identifying beneficiaries
Different methods for different types of facilities
"This rule is an important step forward, building on FERC's successful market reforms over the past 15 years," said FERC Chairman Jon Wellinghoff in a press release. "Our action promotes efficient and cost-effective transmission planning and the fair allocation of costs for new transmission facilities. These changes will provide consumers with greater access to efficient, low-cost electricity."