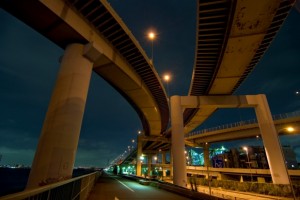 Investment support for transportation remains challenging, in spite of the fact that it's increasingly recognized as a key to national and international competitiveness. Yet, when economic impact analysis is a part of the transportation analysis equation, it is often easier to obtain investment support.
A panel of transportation experts recently hosted a free webinar — "Building Support for Transportation Planning Using Economic Impact Analysis" — to demonstrate this premise. When economic analysis is communicated well, it's possible to develop more highly supported decisions and help stakeholders understand the value of transportation investments.
The panel — led by Julie Lorenz of Burns & McDonnell — explained that while no over-arching solution exists for all projects, several concepts can be applied — and tailored — to each transportation project. And they're really pretty simple, common sense concepts.
Listen
Listen to stakeholders and start the conversation where they are, not where you are. Use words that resonate with them to align your economic analysis with economic factors that matter to stakeholders. The only way you can know what resonates with stakeholders is to listen to and talk with them.
Be Relevant
Transportation investments should support the economic goals of the state, and even different areas of the state, such as urban and rural settings. For example, different panelists characterized economic analysis results differently according to what's important to their respective stakeholders. In North Carolina it's about economic competitiveness; for the Pikes Peak Area Council of Governments it's about change in salary; and in Kansas it's about jobs and economic growth. Knowing your audience and what's important to them translates into results that matter to your stakeholders.
Demystify
Ask stakeholders to discuss and shape decisions — within established constraints — so the "black box" turns into a "sandbox." Help them understand the issues and demonstrate how economic analysis connects stakeholder input to selection criteria and leads to better decisions.
Be Transparent
As mentioned in the white paper "Using Economic Impact Analysis to Develop Supportable Transportation Decisions – Across All Planning Stages," creating a public record of inquiries provides a level of transparency that your stakeholders need so that a full range of solutions can be vetted. It shows your stakeholders that you're listening to their concerns, and allows them an opportunity to provide input. This is important because no one will support a solution if the problem doesn't resonate.
Sound like something you'd be interested in? If so, you can listen to a recording of the webinar here. You will need to register a username and password to access the recording. Registration is free. And if you're so inclined, follow Burns & McDonnell on LinkedIn.