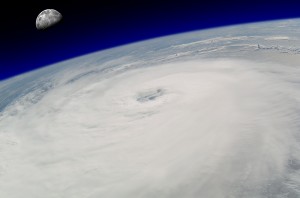 If you've always nurtured a love of science, technology and space, here's your chance to channel that knowledge into the next generation of NASA tools designed to offer solutions to larger scientific and environmental issues.
The space agency recently launched the International Space Apps Challenge so that interested parties — whether they're engineers, scientists or concerned citizens — can submit ideas for smartphone, desktop and website apps.
The specific app topic and functionality is up to the app creator, but the competition is seeking apps that use publicly released scientific data to research and aid understanding of concepts including, but not limited to, how weather impacts the global economy and the depletion of ocean resources.
"Space agencies around the world are continuing to focus on a vigorous path of innovation and technological development leading to an array of challenging and inspiring missions to destinations with an incredible potential for discovery," according to NASA. "The International Space Apps Challenge provides new opportunities for governments to engage citizens in this exploration mission by leveraging their expertise and entrepreneurial spirit to help address challenges of global importance."
NASA officials agree that the International Space Apps Challenge supports a number of activities, including entrepreneurship and problem-solving.
"The competition embraces the concept of 'open innovation' to improve performance, inform decision-making, encourage entrepreneurship and solve problems more effectively," said Nick Skytland of NASA's Open Government Initiative.
The challenge was announced in support of the Open Government Partnership, which, according to NASA, is "a new, multilateral initiative that aims to secure concrete commitments from governments to promote transparency, empower citizens, fight corruption and harness new technologies."
Ready to submit your idea to NASA? Problem statement submissions are now being accepted online and will later be considered for additional discussion. The challenge culminates next year in a two-day event that will showcase the best of the submitted applications.