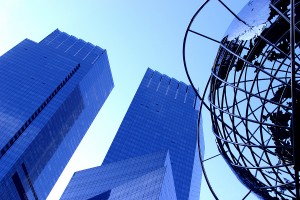 During a panel discussion hosted by the Western Energy Institute, executives from Itron, IBM, Cisco and HP offered ideas regarding the future of technology, as well as strategies that can help companies stay on the cutting edge of new developments.
Cisco's Paul De Martini discussed a change in the world's physical infrastructure that will take place in the next 10 to 15 years, resulting in a significant interplay among various technologies. Cisco also predicts that by 2013, 95 percent of web traffic will be video. Devices such as Microsoft Hohm and Google Power Meters are being phased out as of this summer; instead, look for them to return in a handheld device through android@home by Google.
Another trend coming at a rapid pace is zero-net energy buildings, as well as the introduction of demand-based rates, which might well be available to all classes of customers. Regardless of the project, Cisco advocates being adaptable. Companies that are open to change and understand the need for flexibility in design are the ones who stand the greatest chance for success.
IBM's Allan Schurr spoke on the importance of collaborating, citing it as a critical component of success. Cost pressure is high and, although data is coming, it doesn't yet have much value. Itron's Philip Mezey commented on the increasing wave of apps, suggesting that utilities may miss opportunities if they're not considering application-type platforms with which to deliver services and other important information
Roy J. Pratt of Hewlett-Packard discussed a "City 2.0" concept complete with personalized software targeted to individuals. End-to-end sustainability is an important concept, and HP expects technology to explode at the edges. As a result, some people will become very rich; regardless of personal financial outcomes, modeling and simulation will be important. The company also advised that governance models should be developed now to help guide social benefits for broadband, which will become a more widespread technology.
Many companies outside the industry have their own ideas on energy, many of which might offer valid courses of action. Those of us in the industry should select our favorite ideas and look at ways in which to implement them.
All of the involved companies introduced interesting perspectives and gave the attendees a number of concepts and suggestions to consider and evaluate when examining their own work. There's no denying that we're in the midst of a quickly changing energy, utility and technology landscape and have an opportunity to create, promote and implement some truly innovative ideas.