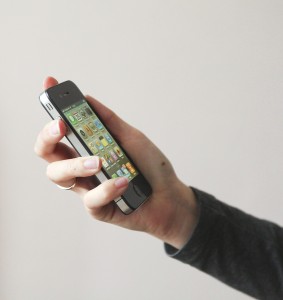 As more mobile developers unveil construction-themed apps, iPhones, iPods and iPads are becoming as indispensable as standard tools. Need help deciding which to add to your virtual toolbox? Check out our top 7 favorites.
Opt for the free or paid ($14.99) version of this popular app that offers a variety of helpful functions. Use the app as a standard calculator that can run equations or to convert units. Input triangular measurements and calculate roof pitch, stair lengths, rafter lengths and more. The app only needs two measurements entered; it will automatically calculate the remaining numbers. The pro version includes project storage and a number of quick jobs, including flooring, fencing, concrete and painting.
Concretulator
Need to know how much concrete is required for a project? The Concretulator is your one-stop-shop for all things concrete. And at 99 cents, it's a steal! You can also save your projects for future reference and easily change dimensions.
EcoFlash BD+C Lite: Flashcards for LEED AP Building Design & Construction Exam
Studying for the LEED Building Design and Construction exam? Install the EcoFlash app on your Apple device for a 50-flashcard sample. (Download the paid version for the full set of 743 flashcards.) Test yourself on LEED process, site selection, water management, project materials and indoor environment, among other subjects. You can also flag cards you'd like to return to at a later time.
This free app is a construction project management powerhouse. If you're a Procore user, you can access your projects and create, manage and share data. Enter daily log notes to track your progress, or view, share or save photos. Your Procore Directory contact data is at your fingertips, and you can also create punch list items for all of your Procore projects, as well as log time card entries.
OnSite PlanRoom
You'll no longer have to worry about toting paper plans. Instead, use OnSite PlanRoom to transform your iPad into a portable plan library. View PDF plans and construction documents or preview specs, correspondence and other related materials. You can share documents with others directly from the app, and users also have the ability to add or reply to comments on plans, documents and images. The app syncs with your ConstructionOnline account — new users can sign up for a free 1 GB account and immediately begin uploading documents.
Architect's Formulator
Don't be fooled by the name — this formula-packed app is ideal for construction workers, electricians, plumbers, carpenters and anyone in related industries. Priced at $9.99, the Architect's Formulator contains over 400 formulas, including acoustics, room absorption, cantilever vmax, bricks needed, soil amount and vertical shear, just to name a few.
iQuick Contract Maker
Need to create a contract on the go? The iQuick Contract Maker ($2.99) uses pre-written information to quickly create a customizable contract. Contracts can be used for a variety of projects, including construction, home repair, real estate and landscape. Once your contract is completed, you can email it to involved parties directly from the app.
Do you use any of these apps? If so, which are your favorites?