Energy S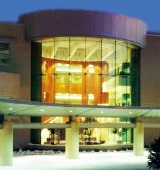 tar's new energy performance scale for hospitals is now live. The scale, which is part of Energy Star's Portfolio Manager, replaces the current system, providing an updated framework that more accurately assesses energy performance throughout hospitals.
Survey feedback inspired the creation of the new performance scale, which will now allow hospitals to see how they stack up against their peers, according to a story in Health Facilities Management magazine.
The survey, a joint effort between the American Society for Healthcare Engineering and the EPA's Energy Star for Healthcare program, allowed organizers to compile data "used to update the current energy performance scale for hospitals," according to HFM.
The survey included detailed questions regarding the size and energy use of responding hospitals, an increased level of detail that, according to HFM, "enabled EPA to expand the rating system to new health care spaces, discover new energy drivers not probed in the 1997 survey and account for changes in energy-use intensities."
Based on feedback received, Energy Star's new healthcare scoring system allows hospitals to compare their scores to their peers, allowing them to set future energy goals and develop a more advanced energy use framework.
The revamped performance scale also reflects a more accurate depiction of changing energy use in hospitals, replacing Energy Star's more outdated framework. HFM writes that, since the first healthcare performance scale was unveiled in 2001, hospitals have undergone a number of changes that have impacted their energy use, including "the growth of hospitals through expansion and new construction, increased use of electronic health records and increased use in energy-intensive medical equipment."
Energy Star debuted the new system on Nov. 7. Healthcare facilities that are eligible to receive a performance score include children's hospitals, critical access hospitals and general medical and surgical hospitals.
Image via Energy Star