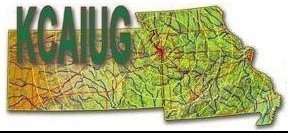 Burns & McDonnell hosted a recent meeting of the Kansas City Arc/Info Users Group, a nonprofit organization that informs and supports those using geographic information systems (GIS) in the greater Kansas City area.
During the meeting, attendees discussed a number of mobile GIS-related topics, including facility audit, environmental monitoring and pavement management. Infrastructure asset management was also addressed through Azteca Cityworks implementation case studies.
GIS technologies are becoming ubiquitous in today's business landscape. GIS supports core business functions in industries ranging from engineering and design to commercial retail and virtually everything in between. GIS isn't only found in engineering firms; it is also used by municipalities, transportation organizations, airports and other related parties. Using mobile GIS technologies, field workers can take core business data into the field, where they conduct their day-to-day tasks more efficiently and effectively. One perfect example is how mobile GIS is modernizing data collection efforts, which produces better results — and makes for timely, efficient and cost-effective projects.
Consider one example shared during the meeting. The Kansas Department of Transportation selected the Alfred Benesch and Burns & McDonnell team to develop a pavement management system plan for all Kansas airports in the National Plan of Integrated Airports. The study began in May 2011 and is expected to span three years, during which time a large amount of data will be collected to guide future improvements.
"This field effort includes making visual observations of the existing concrete and asphalt pavements," writes Dave Hadel, PE. "Characteristics recorded may include cracks, ruts, raveling, joint spalling, shattered panels and a host of other discernable pavement conditions."
By sharing information about recent and ongoing projects, Arc/Info attendees gain a greater familiarity with industry happenings. They also have an opportunity to provide valuable feedback and opinions based on their own experience. The nearly 35 attendees of this most recent meeting represented a variety of professions and industries, including GIS users from municipalities across the metro region, federal government agency staff and representatives from several local consulting firms.
The KC Arc/Info Users Group meets bimonthly and, so far this year, has covered topics including GIS in the wind energy, waste management and infrastructure asset management industries. If you're interested in knowing more or attending a meeting, check them out at the Kansas City Arc/Info Users Group website. And if you're a GIS geek like me, connect with me on LinkedIn and consider joining the Kansas City Arc/Info LinkedIn group for great information and ongoing discussion.