Architectural icons are derived from a moment in time and place that establishes a new design aesthetic or symbolism for the period. For example, the modernist movement of the 20th century represented a shift to form follows function, where simplicity replaced complexity, and building materials were flaunted rather than concealed. It was an era that sparked controversy, but it undeniably spawned many buildings that are now considered iconic. Of course, beauty is in the eye of the beholder, but here are a few of our favorite modern architectural icons.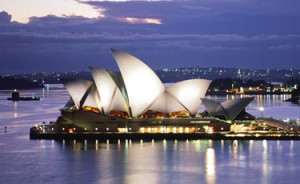 Sydney Opera House
Since its completion in 1973, the Sydney Opera House has become one of the most recognizable pieces of modern architecture in the world. Perched on the edge the Sydney Harbor, the structure made of precast concrete shells has become as much a symbol for the country as it has for modern architecture. In 2007, it was designated by UNESCO as a World Heritage site, which recognizes buildings for having outstanding universal value. (Image credit: sydneyoperahouse.com)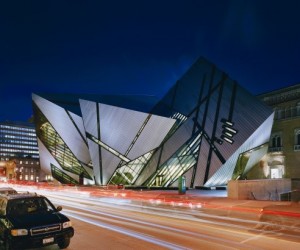 Royal Ontario Museum
In 2007, the Royal Ontario Museum (ROM for short) unveiled its controversial Michael Lee-Chin Crystal renovation. The bold, 10-story design – which towers over the sidewalk below – is a stark contrast to the original ROM building, to which it's connected only by a pedestrian walkway. It was among the first in a series of innovative structures to be built in Toronto, sparking a new interest in development in the region. (Image credit: architizer.com)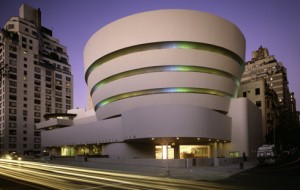 Guggenheim Museum
Designed by famed architect Frank Lloyd Wright, the Guggenheim is regarded as one of the 20th century's most influential landmarks. The unique, spiral-esque, white exterior is distinctly different from the other downtown Manhattan buildings surrounding it. It is listed in the U.S. National Register of Historic Places and a U.S. National Historic Landmark. (Image credit: guggenheim.org)
Glass House
Philip Johnson designed the Glass House in 1949. The exterior walls — made entirely of glass — are the only walls in the house, which allowed Johnson to use the rolling landscapes of New Canaan, Conn., as natural wallpaper. It's been referred to as one of the most beautiful yet least functional homes ever built. In 1979, it won the first Pritzker Prize, which is now considered one of the highest honors in architecture. Although Johnson originally designed it as his own residence, today it is owned and operated by the National Trust for Historic Preservation and is designated a National Trust Historic Site. (Image credit: Eirik Johnson)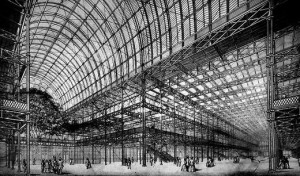 The Crystal Palace
The Crystal Palace was a precursor to modernist architecture, but its design foreshadowed the popular movement that would follow nearly 50 years later. It was one of the first buildings to be constructed almost entirely of glass and cast iron. It was originally constructed in London's Hyde Park in 1854, but was later moved to a more affluent area of the city where it remained until fire destroyed it in 1936. Designer Joseph Paxton was granted knighthood as a result of his work on the Crystal Palace. (Image credit: ArchDaily)
Speaking of buildings — what are some of your favorites?