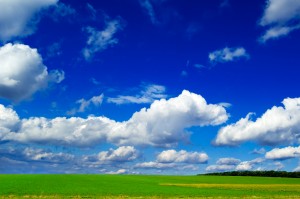 Many electric utilities around the country collectively breathed a huge sigh of relief on December 30, 2011, two days before the Cross-State Air Pollution Rule (CSAPR) was to begin, when the U.S. Court of Appeals stayed the rule. CSAPR was a replacement for the Clean Air Interstate Rule (CAIR), which the same court had determined was flawed just three years ago. The intent of both rules was to significantly reduce electric utility interstate transportation of pollutants from upwind to downwind states.
The stay puts the rule on hold until the court can hear the case, which is expected by April 2012. A final decision date is unknown, but it is likely to be made this year. Although we don't know how the court will rule, the bar to grant a stay is high. The aggrieved party (which in this case consisted of multiple utilities, states and regional transmission organizations or RTOs) must prove to the court that:
It has a good chance to win the case on the merits of its argument.
The party will suffer significant harm if the rule is left in place.
Staying the rule will not cause significant harm to other parties.
A stay is in the public interest.
The appellate court did not elaborate on what issues lead them to believe the parties had met the stay criteria, but the U.S. Environmental Protection Agency (EPA) has an uphill battle to keep the CSAPR in place. Regardless of the court outcome, the CSAPR compliance date is clearly delayed, and EPA may have to restart the process. As noted before, the EPA took three years to develop a replacement for CAIR. Unfortunately for the electric utility business, the planning process continues to be murky. If a utility planned significant capital investments to comply with the CSAPR, that decision may be questionable now.
Since a utility's mandate is to provide low cost, reliable power, having an ever-changing regulatory compliance obligation can make a good decision in 2011 seem unclear in 2012. This regulatory process has been challenging at best; utilities are no doubt in the hunt for more compliance certainty in the future.