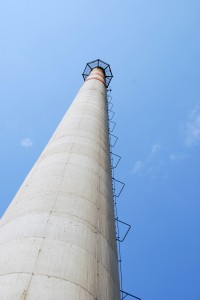 Want to learn more about what the EPA's re-proposed Industrial Boiler MACT standards mean for you and your business? Join us for a free webinar on January 11 at 1 p.m. CST.
On December 2, the EPA re-proposed the Industrial Boiler MACT (Maximum Achievable Control Technology) standards for major sources of hazardous air pollutants (HAPs). The re-proposed rule came after the EPA's decision in May 2011 to reconsider the rule, which had been finalized in March 2011. The re-proposed rule contains revised emission limits and a new compliance date. The EPA expects to finalize the re-proposed rule by spring 2012, with compliance required in spring 2015.
The EPA is accepting public comments on the re-proposed rule before publishing the final ruling this spring. The full text of the revisions can be read here.
Background
The Industrial Boiler MACT rule applies to any facility incorporating industrial boilers or process heaters that are located at a major source of HAP emissions. A major source of HAP emissions is as any stationary source that emits, or has the potential to emit, 10 tons per year or more of any single HAP or 25 tons per year of any combination of HAPs. Electric utility boilers that are 25 MW or less are also subject to the rule.
What Has Changed in the Re-Proposed Rule?
The re-proposed rule has some significant changes. Emission limits were significantly revised based on new data received by the EPA. The dioxin/furans emission limits were deleted and replaced with a work practice standard. New subcategories were created, such as individual subcategories for light and heavy industrial liquids instead of a single liquid fuel subcategory and new particulate matter (PM) emission limits for each solid fuel subcategory instead of a single limit for all solid fuels. And finally, a total selective metals (TSM) emission limit was established as an alternative to the PM emission limits (except for oil-fired boilers).
Rule Requirements
The re-proposed rule has the same basic structure as the March 2011 rule. Each boiler, based on its subcategory, must meet emission limits and/or work practice standards and demonstrate compliance on both an annual and a continuous basis.
Natural gas-fired boilers, small boilers and limited-use boilers do not have emission limits and instead must meet only a work practice standard. However, solid and liquid fuel-fired boilers must meet numerical emission limits for PM (or TSM), hydrogen chloride (HCl), mercury (Hg) and carbon monoxide (CO). The rule also establishes a "beyond the floor requirement," which requires all existing major source facilities to conduct a one-time energy assessment.
Want to know more about how these re-proposed regulations will affect emergency equipment, requirements for retrofitting boilers with control devices, as well as how the regulations affect facilities that are not major sources of HAPs and more? Register for the free webinar today.