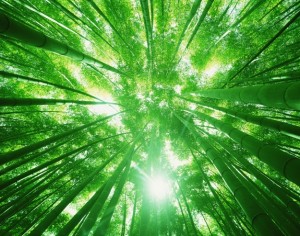 Sustainability is more than a buzzword: it's the new way of doing business. For us, true sustainability means taking a balanced, holistic approach to meeting economic, environmental and social responsibilities, for ourselves and for our clients.
We made a commitment to sustainability several years ago, not because it was the it thing to do, but because it was the right thing to do. Additionally, when clients increasingly began asking for new, green solutions on their projects, we knew we had to not only talk the sustainability talk, we had to walk the sustainability walk.
In 2008, we launched a $1 million corporate sustainability program that included investments in energy-saving technologies, improving indoor air quality, water conservation and reducing the overall carbon footprint at our world headquarters in Kansas City, Mo.
One of the goals of the program was to install and test a number of demonstrations projects — like a 5-kW photovoltaic solar system, a green roof, and our new Smart Grid lab. The projects serve not only as a visible reminder of our overall corporate sustainability commitment but, equally as important, they allow us to test sustainability initiatives on ourselves first so that we can then make informed recommendations to clients.
Last year, Burns & McDonnell earned LEED Silver certification for the sustainability-driven renovations to our campus and we're pursuing additional certifications for the construction of our new auditorium.
"One of the key reasons we chose to pursue LEED certification was to help educate clients and the overall community about practical applications for sustainable practices and to demonstrate how they can pay off for a number of business operations," said J. David Langford, vice president of the Environmental division.
Announcing the 5th Annual Sustainability Summit
Education plays a big role in fulfilling our social responsibility. To that end, on June 8, Burns & McDonnell is hosting the fifth Annual Sustainability Summit at our World Headquarters. We've assembled an amazing team of professionals who will share their knowledge and experience implementing practical, sustainable programs. In the past, we've invited only a select group of key clients. This year, for the first time, the summit will be open to the general public. Watch for registration information and a detailed list of presenters in the coming weeks. And if you don't want to miss it, subscribe to the blog for additional information and updates and/or submit your information on the contact form and we'll add you to our mailing list. In the meantime, mark your calendars for June 8. This is an event you won't want to miss.
The key to sustainability? Collectively rethinking our own projects and processes to be better integrated with the environment and utilizing resources in a wiser, more sustainable manner. What's your approach to sustainability? Are you starting to reap the benefits of implementing sustainable practices or are you just beginning to explore options? We'd love to hear more.
We look forward to seeing you on June 8 and welcome your contribution to and participation in the Sustainability Summit.