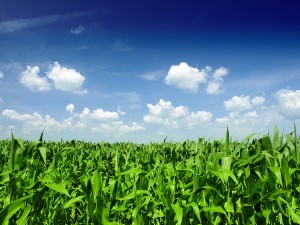 Recent changes and updates to the Food Safety Modernization Act are in effect, and Burns & McDonnell has produced a podcast to help you better understand them. In January 2011, the Food Safety Modernization Act ushered in sweeping reforms of U.S. food safety laws. Yet, as with most pieces of legislation, the regulations and effects of the FSMA can be difficult to understand. If you're in a business or industry affected by the FSMA, download our free podcast to better understand the regulatory information and how it will impact your business.
Signed into law on Jan. 4, 2011, the Food Safety Modernization Act "aims to ensure the U.S. food supply is safe by shifting the focus of federal regulators from responding to contamination to preventing it," according to the U.S. Food and Drug Administration.
Although the FSMA provides some overarching guidelines to be used by all involved parties and organizations, additional interim rules are expected at any time. And that's why R.J. Hope, Burns & McDonnell department manager for Global Security Services and podcast presenter, recommends assessing where your FSMA-related needs might be before committing to a sizable investment, especially regarding risk-based controls.
"Burns & McDonnell recommends that, for entities that import food into the U.S., this is the perfect time to assess your security and determine if you have adequate barriers and other security measures in place," Hope says in the podcast. "Do you have an effective control scheme? Don't yet put a lot of money into improving security unless you have significant gaps. Instead, conduct an assessment and begin budgeting for improvements versus having them land on you at one time."
As the FSMA continues to evolve, Burns & McDonnell will produce updated podcasts that guide you through the changes and help you understand what you need to do to comply with the regulations. And if you have any questions in the meantime, contact R.J. Hope at (816) 349-6754.