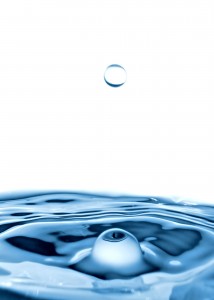 The current state of the water industry and a focus on how new technologies can help rebuild our nation's water infrastructure is the focus of the upcoming joint annual meeting of the Missouri Water Environment Association (MWEA) and the Missouri Section of the American Water Works Association (AWWA-MO). The conference will take place March 25-28 in Osage Beach, Mo., and brings together water professionals from across Missouri.
Why is this important? There are more than 1 million miles of underground pipes that transport water to homes and businesses throughout the country. And that water infrastructure is in poor shape. In its 2009 Report Card of America's Infrastructure, the American Society of Civil Engineers gave the troubled drinking water system in the U.S. a grade of D minus.
This CNN video speaks to the aging state of the U.S. water infrastructure and illustrates why this topic is of paramount importance. Our aging water delivery infrastructure results in some 700 water main breaks daily, which dramatically impacts our drinking water system. It also has a significant impact on public health and safety and has the potential for massive property damage and loss.
The Missouri conference involves three days of technical workshops, including presentations from several members of the Burns & McDonnell team with topics ranging from specific case studies to implementing innovative strategies on projects of all sizes.
The schedule for the conference topics to be covered by our team:
Monday, March 26
Brian Foy | Use of Dissolved Gas Flotation for Clarification of Biological Solids | 11:15 a.m.
David Naumann | Strategies for Managing a Shrinking Budget | 3:15 p.m.
Jeff Heidrick | The Why, What & How for Small Water Main Replacement Projects | 4 p.m.
Tuesday, March 27
Jeff Barnard | Mutually Beneficial Nitrification and Peak Flow Handling in Harrisonville, Mo. | 8:30 a.m.
Eldon Schneider | Meeting Low Total Phosphorus Effluent Limits in Northwest Arkansas | 11:15 a.m.
Jeff Klein | Design-Build of Cheney Reservoir Zebra Mussel Control System | 3:30 p.m.
You can view the complete conference program here, including descriptions of each of the sessions.
While the conference serves primarily as a technical forum for water professionals in the public and private sectors, it has evolved over time to include a charitable component, benefiting philanthropies with water-related missions. The beneficiary is Water for People, a worldwide organization devoted to providing access to clean, reliable drinking water to developing countries and educating the public on the significance of clean water to our health and well-being. As big as the water infrastructure challenge is in the U.S., it's much worse in other parts of the world.
Who else is headed to the MWEA/AWWA-MO Joint Meeting this weekend? Tell us about the sessions you're attending. We look forward to seeing you there!