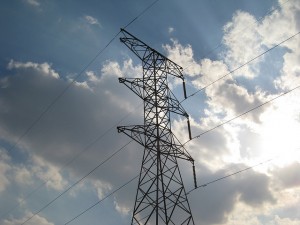 Big changes continue to impact the utility and transmission and distribution industries, and keeping up to date with the latest North American Electric Reliability Corporation requirements and current industry practices is critical.
Burns & McDonnell is hosting a free NERC Response Workshop on May 3, 2012, open to anyone in the utility and transmission and distribution industries.
The NERC Response Workshop will be from 7 a.m. to 1 p.m. at 9201 State Line Road, Kansas City, Mo., and is an ideal opportunity for transmission engineers, transmission project managers and directors responsible for a utility's response to the NERC alert.
The workshop features a number of presentations on NERC-related topics including, but not limited to:
NERC Alert Overview
Latest NERC Response Requirements
2012-2013 Technical Challenges and Solutions
Industry Current Practices and Mitigation Solutions
Duke Energy's Mike Robinson is one of the guest speakers. Attendees will have an opportunity to have lunch with Mike and hear about the things that are on his radar screen as it relates to NERC. As a transmission engineering manager with a major utility, his presentation is sure to resonate with workshop attendees.
Other featured speakers include Burns & McDonnell's Jamey Bertram and Chris Norquist, senior-level managers in the Burns & McDonnell Transmission and Distribution Group; and Ben Bosco, senior vice president of Quanta Services.
Online registration is available; sign up quickly to secure your spot. If you're traveling to the workshop from outside the Kansas City area, lodging is available at Hyatt Place, 5001 W. 110th St., Overland Park, Kan., or the Courtyard Marriott, 500 E. 105th St., Kansas City, Mo. When making your reservations, mention Burns & McDonnell to receive a special rate.
If you have any questions about the workshop, please contact Kim Mulkey, Burns & McDonnell's event coordinator, at 816-333-9400. We hope to see you there!
And if you can't make it and want more information, let us know that as well.
Image by sun dazed via Creative Commons