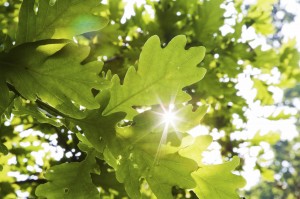 Today's consumers want to know everything about a product or service's life cycle, including a company's environmental impact and how it's contributing to its community. That's where sustainability reporting comes in. Sustainability reporting is a way for companies to communicate their sustainability practices with a wide range of stakeholders as well as with prospective clients and vendors. It can be a daunting process, for sure, but the benefits far outweigh the costs. Want to know how to get started with sustainability reporting?
Five Steps to Creating a Sustainability Report for Your Business
1. Define Scope
Defining the scope of the report is the most crucial step. Internally, you'll need to define reporting goals and expectations for future progress. At this stage, some might find it beneficial to engage a sustainability consultant to help define report boundaries, identify the target audience and select the venue for broadcasting the sustainability message. This process is key to the reporting cycle because it outlines the path your sustainability report will take and paves the way for all report parameters such as organizational goals and impacts, stakeholder engagement, internal and external inputs, and frameworks to utilize.
2. Capture information
At the beginning stages of integrating sustainability reporting into your business practices, this stage can be particularly cumbersome and overwhelming. The best way to think of this is simple: Getting started is the hardest part. Making sure you approach the process in a way that makes it manageable allows you to have success in the early stages and add in-depth information as you become familiar with and more adept at the process. Once you've got data capture procedures and benchmarks in place, the capture stage becomes exponentially easier in future reporting.
Candice Derks-Wood, one of our corporate sustainability specialists, offers some good advice: "It's important not to bite off more than you can chew as a first-time reporter. You can always expand content in future years. Cover the basics in your first report and set goals to enhance the report each year with additional data. This will help prevent the report development team from becoming discouraged. It also makes the goals established for each report achievable."
3. Analyze and integrate
It's important to note that a thorough understanding of the data will become the foundation for future sustainability initiatives. Once you start the process of crunching the numbers, you'll naturally begin developing stories and defining a comprehensive outline for the report. It's also really important to use reputable data to help you develop historical trends, so that you can begin to benchmark data comparisons.
4. Write and review
Collaboration should be an integral part of creating a corporate sustainability report. This is where you'll benefit from working with your team of experienced technical professionals and creative writers. Both can help ensure that the report eliminates green washing while positively conveying the message. It goes without saying that one of your final steps should be presenting the report to your management team for feedback and approval.
5. Publish
Although it may seem like a final step, releasing a report is really just the beginning. The metrics and goals in this report will serve as a baseline for future sustainability initiatives and dialogue with stakeholders. And, if your sustainability report is one that can be public, think about including it on your company's LinkedIn page (link to us), on appropriate LinkedIn profiles, in your corporate blog (link to us) and even on your website.
If you're interested in sustainability reporting and other issues that relate to sustainability, we're hosting our fifth annual Sustainability Summit on June 8 at our world headquarters. Attendees will learn from a knowledgeable team of professionals who will share their experiences with implementing practical, sustainable programs. Registration is now open, so if this sounds like something you're interested in, register today. Space is limited.
In the meantime, we're interested in your experience with corporate sustainability reporting. Have you written your first report? Are you still intimidated by the process? Or are you veteran who can offer more tips? Either way, we'd love to hear from you.