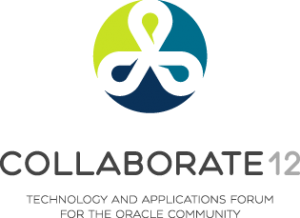 Oracle and Primavera users are in Las Vegas through April 26 for Collaborate 12: Technology and Applications Forum for the Oracle Community. The four-day event gives attendees the chance to experience a full spectrum of education to help boost their results with Oracle and Primavera's complete line of Enterprise Project Portfolio Management solutions.
A mix of presentations, interactive panel discussions and special interest group meetings, among other events, give Collaborate 12 attendees a wide range of opportunities to better understand what Oracle and Primavera products have to offer and how to apply those software solutions to a particular industry or workflow.
Among this year's speakers is Burns & McDonnell's own Chris O'Grady, who will discuss "Integrating iPad Technology into the Project Controls for Large Construction Projects" at 1 p.m. PT on April 25.
Chris' presentation is a must-attend for any Collaborate 12 attendees who work with large construction projects. Often, these projects may require the use of new technology where data connections are nonexistent or intermittent. The demonstration will showcase Burns & McDonnell's approach to offline data collection and give attendees a chance to review implementation of a daily report and construction iPad application.
The tool features two-way communication and integration with both Primavera Contract Management and P6v7. Collected data is published in the Project Controls System and within OneTouchPM® for project management and reporting. Through Chris' presentation, attendees will learn to accomplish three objectives:
Demonstrate use of offline data collection using iPad application(s).
Update Primavera Contract Management and P6v7 with data collected.
Display project controls cost information visually with OneTouchPM®.
Additional highlights of Collaborate 12 include an exhibitor showcase, a great resource of products and solutions that can help you solve specific industry challenges, as well as the Women in Technology Forum, which will give attendees an opportunity to connect with key women who are examples of success in a fast-changing environment.
If you're attending Collaborate 12, you're in for a fun and informative few days. While you're there, keep an eye out for Burns & McDonnell and say hi. And if you attend Chris' presentation, be sure to let us know what you think.