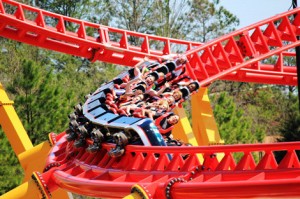 Encouraging kids to get excited about engineering isn't just a smart move for their short-term interests. It can also lay the foundation for a fulfilling, challenging career, too.
Since technology is playing a larger role in education, it makes sense that organizations are turning to the Internet to create rich, engaging portals. eGFI — or Engineering, Go For It! — is a perfect example. Created by the American Society for Engineering Education, eGFI incorporates components — including an interactive website, eGFI magazine and student and teacher resources — to promote and enhance "efforts to improve K-12 STEM and engineering education," according to eGFI.
Teachers can sign up for newsletters filled with lesson plans, activities and web resources designed to help them incorporate more STEM- and engineering-related education in the classroom. Students can explore the fun side of engineering with articles in the student newsletter like "The Making of Avatar," "3D Printing" and "The Kepler Telescope."
The eGFI site is also a goldmine for older students interested in pursuing an engineering career. The "Engineer Your Path" section follows engineering students as they embark on their professional journey and provides tips on how to get into an engineering school, what it's like on the job and how high school students can prepare for engineering school.
And who knows? You may just get the next great engineering idea after reading inspiring stories about student inventors who've made their ideas a reality, like Gabrielle Palermo and the G3Box, refurbished shipping containers that are used in disaster relief and as mobile medical clinics in developing countries.
Pretty cool, right? The great thing about engineering is that the possibilities for creation and exploration are virtually limitless, and we love that this site taps into that exciting potential. Be sure to give the eGFI site a look and let us know what you think!
Image via eGFI