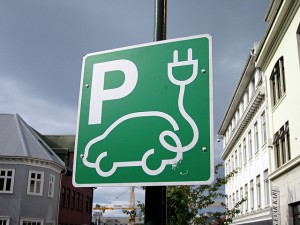 Plug-in and electric vehicles have arrived and information about electric vehicle charging stations and utility demand are hot topics. As more and more cities are building charging stations to accommodate an increased number of EVs, the million-dollar question is whether local utility infrastructure can handle these growing needs.
That's where we come in. Examining the question (and possible answers) will be the focus of our next Game Changers webinar, to be held today at 2p ET. Washington, D.C.-based Pepco Holdings Inc. is actively involved in addressing these questions in each of its jurisdictions (including Potomac Electric Power Company, Delmarva Power and Atlantic City Electric) and will discuss its approach to assessing the potential impacts of plug-in vehicles across its service territory, as well as innovative solutions for integrating electric vehicle charging management into the company's plans for deploying Smart Grid technologies.
The webinar is one in a series of webinars that will be produced throughout 2012. The Game Changers webinars are the result of a partnership between Burns & McDonnell, GE and Transmission & Distribution World magazine and explore a number of pertinent industry topics including Smart Grid communications, distributed solar solutions and marine renewables, to name a few.
If you're interested in today's webinar, register online. And don't worry — if you can't make it to the presentation, the recording will be available to access on-demand.
And speaking of on-demand, the entire Game Changers 2011 webinar series is available, too. You'll have access to nine episodes that explored innovative technologies and ideas that are changing how power is delivered and used. Topics include large battery storage, smart metering/advanced metering infrastructure, asset optimization and uniting utility operations and IT for Smart Grid success.
The 2012 series is scheduled to run through November. If you have any questions, please contact our event coordinator, Kim Mulkey.
And if you attend the webinar, feel free to stop back by and let us know what you thought!
Photo by justinpickard via Creative Commons