Father's Day is this coming weekend and if you're in need of a gift for your gadget-loving dad or spouse, don't worry — we've got you covered. It's no secret that engineers love gadgets. And we turned to our team for ideas on gifts that they would love. We got that, and a few laughs along the way, especially when our team brainstormed a list of dream gifts, including an app for phones "that can provide ideas to keep wives happy and off our backs on weekends and holidays." Also topping the dream list? A compartmentalized, temperature-controlled cooler that can simultaneously store beer, wine and soft drinks, as well as an all-in-one pen, flashlight, screwdriver and pocket knife.
Now that we've indulged some of our favorite geeky dads with their dream gifts, here are some more practical — and attainable — ideas. Hopefully you'll find a gift or two here that will work for your tech-loving dad or spouse. And even though Father's Day is just around the corner, we know that ladies love gadget gifts, too, which is why we think our picks will work for any geek in your life! Now all you have to do is start shopping.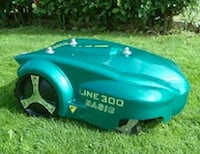 Lawn care becomes infinitely more enjoyable with the Lawnbott, the world's first robot mower. This gadget is pricey but worth it, if you're in the mood to splurge. The virtually silent device comes equipped with patented sensors that let the Lawnbott know when it's over grass so that it can reverse over walkways, mulch, curbs and other non-lawn surfaces. A single charge will keep the Lawnbott running for up to 5 hours. If you're thinking about purchasing the Lawnbott as a gift, keep in mind that it's best for smaller yards up to 5,500 square feet.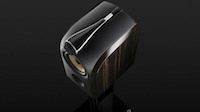 What good is a high-tech TV or state-of-the-art computer setup without top-of-the-line speakers to deliver perfect, pristine sound? Bowers & Wilkins speakers fit the bill—and if you're looking to blow your gift-shopping budget, you can't go wrong with the PM1. The compact loudspeaker features the company's new carbon-braced tweeter—that phrase just oozes engineering speak, doesn't it? Despite its compact design, the PM1 delivers "unprecedented levels of scale and authority," according to Bowers & Wilkins. We're hooked!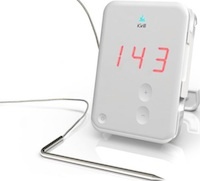 If you're shopping for a grill master, you can't go wrong with the iGrill cooking thermometer. The iGrill communicates with an app on your iPhone, iPad or iPod Touch so that your food is perfectly cooked, even if you're not paying attention. The iGrill has a 200-foot range and can be equipped for laying, standing or hanging. We're pretty sure the iGrill will be a hit with the entire family, so consider it the gift that keeps on giving.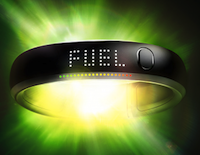 A healthy dad is a happy dad, and that's why we love the Nike+ FuelBand Fitness Tracker. After you establish your fitness goals, the FuelBand tracks your daily movements and keeps tabs on whether or not you meet your goals. Plus, you can introduce a competitive element by keeping tabs on friends and family members who have FuelBands. The band's design is simple yet chic, meaning it can easily transition from a day at the office to a night on the town. And you can sync your activity with an accompanying smartphone app so that you can track your progress and share your success with your Facebook friends.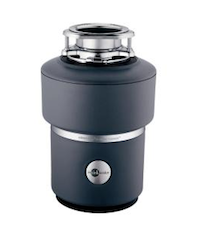 Sure, it's not the most glamorous of gifts, but sometimes the best presents are of the practical variety. The InSinkErator Evolution garbage disposal is just that. Consider it the workhorse of garbage disposals. Two grind stages quickly grind difficult waste that you wouldn't be able to put down a standard disposal. Plus, the InSinkErator features SoundSeal Technology, which makes it 40 percent quieter than standard disposal models.
If the dad in your life fancies himself the next Ansel Adams, the Sprocket Rocket Camera is a must. The retro-inspired panoramic analog camera takes photos that are the width of two standard 35mm frames. The camera also comes equipped with a B-setting for nighttime photos and long exposures, zone focusing and dual scrolling knobs that offer multiple exposure options.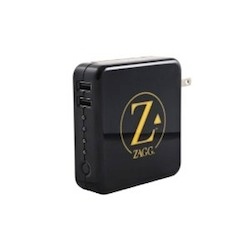 If you're shopping for a frequent traveler, put the ZaggSparq portable battery back-up and charger at the top of your list. The handy gadget fits into a purse, briefcase or carry-on and carries four complete charges so that you can charge your smartphone on the go. The ZaggSparq features dual USB ports so you can charge two devices at once, even iPad and Android tablets.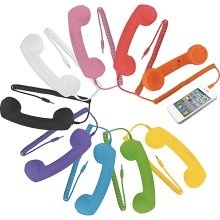 Sometimes, the coolest gadgets are retro-inspired — which is exactly why we love the MoshiMoshi Retro Pop Phone Handset. Available in a rainbow of colors, the handset plugs into an iPhone to make phone conversations more comfortable (there's a reason for an old-school handset's ergonomic design!) The handset is lightweight, too, which means it's easy to take along in the car or on a business trip.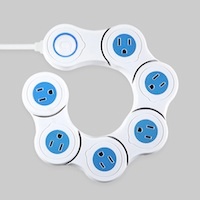 We know what you're thinking — a power strip doesn't exactly scream "perfect gift idea," does it? But when it's a smart, innovative power strip, well, that's a different story. The Pivot Power Strip comprises six pivoting outlets that bend to form multiple configurations, whether you need to accommodate oversized plugs or a hard-to-reach outlet. And if you happen to be a member of the Museum of Modern Art, you'll be able to buy the power strip at a discounted price.
Now that we've shared our favorite tech gifts with you, we have no doubt your intended recipient will be thrilled with whatever you choose. Go forth and shop!
And if you have any go-to gadgets that you've found make great gifts, we'd love to hear about them.