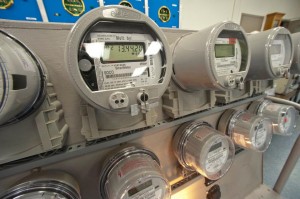 The Smart Grid (or grid modernization, as many commonly refer to it) continues to redefine and reshape the utilities and energy industries. As a result, it's critical to understand the ways in which the Smart Grid can be used to accomplish a variety of goals and objectives.
If you're interested in a telecommunications perspective, be sure to join us for the next webinar in our 2012 Game Changers series at 2 p.m. EDT on July 30. Representatives from Southern Company will discuss the telecommunications technologies being used, as well as how telecommunications is an enabler for the Smart Grid.
The webinar will also examine the objectives for developing a network strategy, the modeling inputs and aggregate modeling outputs, business requirements, projected traffic forecasts, regulatory and industry inputs, future risks for utilities and a governance model.
The webinar is one in a series of episodes that will be produced throughout 2012. The Game Changers webinar series is the result of a partnership among Burns & McDonnell, GE and Transmission & Distribution World magazine. The online resources explore a number of pertinent industry topics, including Smart Grid communications, distributed solar solutions and marine renewables, to name a few.
If you're interested in the upcoming webinar, register online. And don't worry — if you can't make it to the presentation, they're available to access at your leisure and watch on-demand. Topics included in the series so far include 3D substation design, electric vehicle charging stations and sustainable substation design.
Speaking of on-demand, the entire Game Changers 2011 webinar series is available, too. You'll have access to nine episodes that explored innovative technologies and ideas that are changing how power is delivered and used. Topics included Large Battery Storage, Smart Metering/Advanced Metering Infrastructure, Asset Optimization and Uniting Utility Operations and IT for Smart Grid Success.
The 2012 series is scheduled to run through November. If you have any questions, or would like more information on any of these topics, please contact our event coordinator, Kim Mulkey.
If you attend July's Game Changers webinar, feel free to stop back by the blog and let us know what you thought!
Image via Southern Company