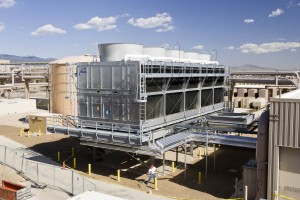 As more companies opt to incorporate energy efficient practices into their day-to-day operations, the success stories — and cost savings — continue to increase. IBM is one such case study. The company already saved nearly $400 million in electricity costs between 1990 and 2010.
Last year, IBM added another $43 million in energy savings to its running total by incorporating a mix of efficiency measures, new data center design principles and renewable energy investments, among others.
Like many companies, IBM has created a team of employees that solely focus on energy efficiency and management. This team of more than 40 people has accomplished a number of tasks, including creating best practices for building management systems, lighting controls, heating, ventilation and air conditioning, compressed air, data center and IT systems, cafeterias and office systems.
In addition to the aforementioned accomplishments, IBM has implemented a number of practices that contributed to the company's 2011 cost savings. For example, energy efficient lighting has been has been installed at 203 IBM locations, reducing electricity usage by 16,200 megawatt hours (which adds up to $1.9 million in savings). IBM has also modified HVAC operations at 155 of the company's locations, resulting in about $5.2 million in savings.
The company plans to continue its focus on energy efficiency, with the goal of saving an additional 1.1 million megawatt hours of electricity consumption by the end of this year. A number of data centers have been retrofitted to reduce power consumption through changes like rebalancing air flow and raising floor temperatures by 2 degrees Fahrenheit.
Becoming more energy efficient and sustainable isn't easy. It takes an ongoing plan (and an accompanying team of people) to regularly identify areas for opportunity and improvement. And although implementing energy efficient measures will likely cost money (like the retrofitting of IBM's data centers), the long-term cost savings are expected to far outweigh the initial implementation costs.
Has your company taken measures to become more energy efficient? What's worked so far?
Image via IBM