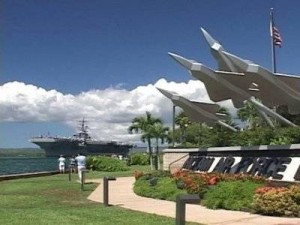 When you think of spiders, you likely think of creepy, crawly arachnids. Yet in the transmission and distribution industry, SPIDERS — or Smart Power Infrastructure Demonstration for Energy Reliability and Security — is a program that uses Smart Grid technology, integration of renewable power generation and other components to better sustain mission-critical energy loads.
SPIDERS is part of a new U.S. energy initiative that aims to create a resilient, more reliable microgrid that protects against extended power outages caused by natural disasters, accidents and attacks. The Joint Capability Technology Demonstration (JCTD) project includes the Department of Energy (DOE), Department of Defense (DOD) and Department of Homeland Security.
Honolulu's Joint Base Pearl Harbor-Hickam (JBPHH) is receiving new infrastructure as part of SPIDERS. Phase one includes the design of a circuit-level microgrid. The Energy Surety Microgrid is expected to debut in December 2012 and will address four critical areas, as outlined in a Burns & McDonnell Benchmark article:
Protect defense-critical infrastructure from power loss due to physical disruptions or cyber attacks to the bulk electric grid.
Integrate renewable energy sources and other distributed generation to power defense-critical infrastructure in times of emergency.
Sustain critical operations during prolonged utility power outages.
Manage DOD installation electrical power and consumption efficiently to reduce petroleum demand, carbon footprint and cost.
As a result of Burns & McDonnell's transmission and distribution expertise, as well as the company's experience with the Smart Grid, DOD installations and related infrastructure upgrades, the U.S. Army Corps of Engineers, Philadelphia District, selected Burns & McDonnell as the project's systems integrator.
Developing new technology for integration into a mission critical government installation proved challenging.
"Our biggest concerns starting this project were finding ways to attain the benefits of the research component of the RDT&E efforts within the constraints of a fixed price military construction project and to satisfy the diverse objectives of the high number of government stakeholders involved in the JCTD," Dave Barr, Burns & McDonnell project manager, said in a release. "However, we have been able to finalize a design that satisfies stakeholders' expectations. Everyone involved has remained committed to delivering a microgrid that benefits JBPHH operations as well as long-term DOD and DOE objectives to improve mission assurance for our military."
The SPIDERS project installation in Honolulu will not only provide the base with more secure, reliable power that integrates renewable energy sources; it will also serve as a test bed for nearly all of the future SPIDERS demonstration objectives. Our solution goes beyond the requirements of phase one in order to create a recipe for future installations to follow that doesn't require additional cost to the government.
We're excited about our involvement in this significant project. Not only will it introduce a number of energy-related improvements to the Joint Base Pearl Harbor Hickam, but will also pave the way for other similar projects. If you're interested in learning more about SPIDERS, the microgrid and how they might work for your project, feel free to contact us.
Image via usmilitary.about.com