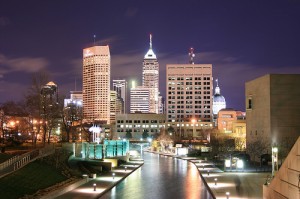 The National Association of Chemical Distributors (NACD) is kicking off its annual Operations Seminar (OPSEM) and trade show today in Indianapolis. We're excited to join hundreds of professionals in the chemical distribution industry for three days of learning, sharing and networking at OPSEM 2012.
Regulation is a big issue for chemical distributors and is a hot topic at this year's conference. We're especially looking forward to the Regulatory Outlook sessions with Jennifer Gibson, vice president of regulatory affairs for NACD. In her first session, Jennifer will provide an overview of current regulatory initiatives under way by federal agencies (EPA, DOT, OSHA and DHS), the potential impacts they will have on companies and a look at what's coming next. Her second session will be a town hall meeting during which she'll address questions regarding upcoming regulatory legislation and how to best prepare for it.
And because you can never be too prepared for regulation, we've also added "Best Practices Roundtable: How to Manage All These Regulations" and "Regulatory Enforcement: Beyond the Knock at the Door" to our conference agenda — both of which look promising for helping to manage and respond to impending regulations. The conference has a great lineup of speakers on other topics as well, including inventory control and purchasing and emergency response.
The first two days of the conference provide an opportunity to learn more about Responsible Distribution — NACD's guiding principles for the chemical distributors industry that promote continuous improvement in environmental, health, safety and security performance. If you haven't gone through the Responsible Distribution verification process, or if you just need a refresher, be sure to check out the Responsible Distribution Workshops and Pre-Workshop Breakout Sessions.
If you're attending OPSEM 2012, stop by booth 217 and say hi. And while you're there, ask about Burns & McDonnell's strategic partnership with NACD. We look forward to seeing you there!