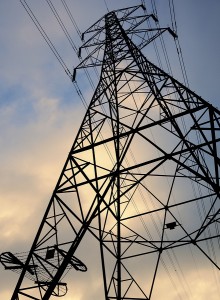 Data collection and analysis have always been critical to the utility industry, but as the depth and speed of data changes, utilities need to refine their data management processes to better apply and analyze an increasingly large supply of information. Although "big data" is now available to utilities, more data isn't necessarily better — and utilities need to be prepared to analyze these mountains of data to better meet and achieve various goals.
"Enterprise Data Management," scheduled at 2 p.m. ET on August 23, is the next webinar in our 2012 Game Changers series and will explore data management with specific applications for utilities. Every second, an average utility has at its disposal terabytes of streaming data, including SCADA readings, AMI readings, crew information, maintenance logs, weather information, social media information, video streams, image streams and audio streams. Most of this data is collected for audit purposes and isn't being used to drive and improve efficiency, reliability, safety and profitability for the utility.
The "Enterprise Data Management" webinar will focus on solving some of the complicated issues plaguing major utilities today by performing targeted, goal-specific analytics on the mostly untapped "big data" inside and outside the utility through a process called the Innovative Utility Program, which not only represents an improved data management system, but also a major paradigm shift for utilities.
The webinar is one in a series of episodes that will be produced throughout 2012. The Game Changers webinar series is the result of a partnership among Burns & McDonnell, GE and Transmission & Distribution World magazine. The online resources explore pertinent industry topics including Smart Grid communications, distributed solar solutions and marine renewables, to name a few.
If you're interested in the upcoming webinar, register online. And don't worry — if you can't make it to the presentation, they're available to access at your leisure and watch on-demand. Topics included in the series so far include 3D substation design, electric vehicle charging stations and sustainable substation design.
Speaking of on-demand, the entire Game Changers 2011 webinar series is available, too. You'll have access to nine episodes that explored innovative technologies and ideas that are changing how power is delivered and used. Topics included Large Battery Storage, Smart Metering/Advanced Metering Infrastructure, Asset Optimization and Uniting Utility Operations and IT for Smart Grid Success.
The 2012 series is scheduled to run through November. If you have any questions or would like more information on any of these topics, please contact our event coordinator, Kim Mulkey.