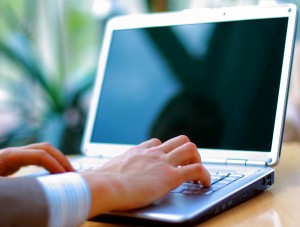 The Smart Grid isn't just changing the way utilities do business. It's reshaping the entire industry. As this ongoing evolution introduces new technologies and processes to the industry, it's important for individuals, businesses and stakeholders to stay up-to-date on the latest developments, as well as what's yet to come. And that's where we come in.
Burns & McDonnell has teamed up with Transmission & Distribution World magazine and the CIGRE (the International Council on Large Electric Systems) U.S. National Committee on a free webinar, The Grid of the Future, at 2 p.m. ET on September 6.
Didn't get a chance to attend the recent CIGRE meeting in Paris? During the webinar, you'll hear from several U.S. engineers who were at the annual symposium. Presenters include Michael Heyeck, American Electric Power; Jason MacLeod, Burns & McDonnell; Mike Beehler, Burns & McDonnell; and John McDonald, GE Digital Energy.
They'll discuss world-class grid technology including 500-kV underground, off-shore substations, undersea cables, HVDC overhead and underground, advanced Smart Grid technologies, ultra-high voltage transmission and more.
Attendees will also learn more about the Next Generation Network and resulting opportunities for young T&D engineers. The NGN is an organization created for young engineers in the power industry to connect and engage with CIGRE activities so that they can better develop their knowledge, skills and contacts within the industry. Plus, the webinar is a great precursor to CIGRE's U.S. National committee's first-ever symposium, Grid of the Future, to be held at the Intercontinental Kansas City Hotel on the Plaza on October 28-30.
The symposium features two info-packed days that will cover a variety of topics including operating challenges, BPA's transmission plans, the future of the electric vehicle and FERC 1000. Plus, attendees can choose from several tracks, including Smart Grid, innovation, transmission and system operation, and distribution, to make sure they get the knowledge and expertise they need.
Register now to secure your spot for the free Grid of the Future webinar. And while you're at it, register for the Grid of the Future symposium, too.
If you attend the webinar, feel free to stop back by the blog and let us know your thoughts!