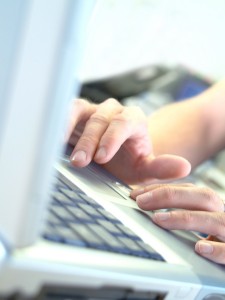 Although discussion regarding Smart Grid interoperability standards is ongoing, many utilities aren't sure how the outcomes affect them — or why they should be invested in the conversations.
If you're in the utility industry and find yourself in this situation, make plans to join us for the next webinar in our 2012 Game Changers series, to be held at 2 p.m. ET on September 20.
George Bjelovuk, managing director of enterprise technology at American Electric Power and a member of the Smart Grid Interoperability Panel governing board, will discuss interoperability standards and how they benefit utilities. You'll learn how these standards can positively impact an enterprise's technology portfolio, as well as the skillset inventory derived from the deployment of interoperable products. George will also discuss the benefits of avoiding vendor lock-in and the enterprise costs of driving interoperability.
September's webinar is one in a series of episodes produced throughout 2012. The Game Changers webinar series is the result of a partnership among Burns & McDonnell, GE and Transmission & Distribution World magazine, who collaborated to create an online library of resources that explore a number of pertinent industry topics including Smart Grid communications, distributed solar solutions and marine renewables, to name a few.
If you're interested in the upcoming webinar, register online. If you're unable to attend, don't worry — our Game Changers series is available on-demand. Topics included in the series so far include 3D substation design, electric vehicle charging stations and sustainable substation design.
Speaking of on-demand, the entire Game Changers 2011 webinar series is available, too. You'll have access to nine episodes that explored innovative technologies and ideas that are changing how power is delivered and used. Topics included Large Battery Storage, Smart Metering/Advanced Metering Infrastructure, Asset Optimization and Uniting Utility Operations and IT for Smart Grid Success.
The 2012 series is scheduled to run through November. If you have any questions, or would like more information on any of these topics, please contact our event coordinator, Kim Mulkey.
And if you attend September's Game Changers webinar, feel free to stop back by the blog and let us know what you thought!