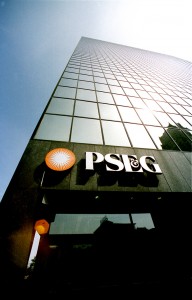 At Burns & McDonnell, we're passionate about program management, which is why we're excited about the opportunity to expand our program management services during two upcoming Public Service Electric & Gas Company projects.
Among our duties as program managers will be to provide coordinated management, planning and design services on behalf of PSE&G on two large-scale electric transmission infrastructure improvement projects: the Southern Reinforcement Project and the Underground Transmission Initiative.
The Southern Reinforcement Project, in New Jersey's Camden and Gloucester counties, comprises 16 miles of underground 230-kV transmission lines, 9.4 miles of new 230-kV overhead transmission lines, 12.4 miles of reconductored 230-kV transmission line and enhancements to three substations.
In the greater Newark area, the Underground Transmission Initiative will consist of 6 miles of new 230-kV underground transmission line, various improvements at substation connections and 14 reconductoring projects.
Both projects are designed to significantly improve long-term electric reliability in New Jersey and have a total estimated cost of $955.5 million. Construction is expected to start in the fourth quarter of this year, with completion on the Southern Reinforcement Project in mid-2015 and the Underground Transmission Initiative in 2016.
"We are eager to play a key role in supporting PSE&G to deliver more reliable power to the residents and businesses of New Jersey," said Brett Williams, senior vice president and general manager for Burns & McDonnell's New England and Northeast region. "We are confident that our proven experience on similar large-scale infrastructure improvement projects, combined with our employee-owners' tireless efforts, will greatly contribute to the overall success of these projects."
These two projects not only give us the opportunity to expand on a successful track record of program management services, they've also allowed us to enlarge our presence in the Northeast. We've committed to nearly 12,000 square feet of office space at Washington Plaza in Piscataway, N.J., to support the two projects, which will involve as many as 40 of our team members (along with additional support from our New England regional office).
Image via PSE&G