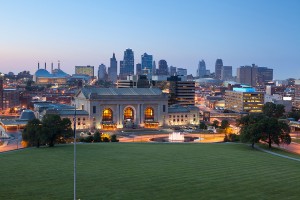 The upcoming CIGRÉ U.S. National Committee Grid of the Future Symposium not only offers a valuable opportunity during which to learn more about world-class technologies—it also gives attendees a chance to participate in the discussion.
The inaugural event unites both senior executives and young professionals who will present, discuss and debate their visions of what the future holds for the grid.
"The Grid of the Future Symposium is the kick-off meeting for the U.S. Next Generation Network, bringing senior executives together with engineers who are new in their careers to explore world-class technologies," says Mike Beehler, vice president at Burns & McDonnell.
As a result, attendees will have a dual opportunity to learn more about grid-related topics like operating challenges and FERC 1000, as well as offer their own input and insight.
We're excited to have such an important event in Kansas City, and we'd love for you to join us. The Grid of the Future Symposium begins with several tutorials on October 28 and officially kicks off with opening remarks on October 29. Teresa Mogensen, Vice President of Xcel Energy, will present during a Next Generation Network breakfast on October 30, a must-attend for young professionals. Symposium sessions will include:
The Need for Technology and Intelligence in the Future Power System (Panel Discussion)
Asset Management in the Smart Grid
Advanced Analysis and Monitoring Approaches
Next Generation Grid Control and Management
IEC 61850 and Substation Communications
New Technologies
The Electric Vehicle Future
FERC Order 1000 and How it Impacts PJM
Symposium speakers include Michael Heyeck, Senior Vice President – Transmission for American Electric Power; François Meslier, Secretary General for CIGRÉ; Michael Deggendorf, Senior Vice President – Delivery for KCP&L; Jon E. Jipping, Executive Vice President and COO for ITC; Maureen Borkowski, President and CEO of Ameren Transmission Company; and Clark Gellings, Fellow at the Electric Power Research Institute.
Interested in attending? Register online to secure your spot. And to all of those who are headed to Kansas City for the symposium, welcome! If you find yourself with free time and want to explore our beautiful city, here are a few of our favorite things to do in Kansas City. See you soon!