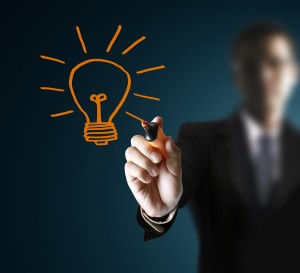 The advent of electric energy and its delivery to users has been called the greatest technological achievement of the 20th century. Think about it: Technology today is nothing short of fascinating. Mobile devices are ubiquitous — cell phones, smart phones, tablets, iPods. From these small devices with incredible computing power to laptop computers that can run virtually any application, combined with wireless communications and high-speed telecommunications, technological advancement in the 21st century is nothing short of amazing.
What's even more incredible? All of this new and ever-expanding technology is made possible by a technology that's well over 100 years old — electricity. It is this complete reliance on electricity to power today's technology that guides my vision for the future of the grid.
The future of the grid must be about reliability in all its forms — the service provided, optionality for various forms of generation, public policy goals, new or changing regulations, delivery of the lowest cost power and enabling the market.
Young engineers are the key to achieving this future state. That's why industry groups like CIGRÉ and its outreach to engineering students is so important. Now is the time to begin educating the next generation that will rebuild our nation's energy grid. The U.S. Bureau of Labor Statistics indicates that nearly 50 percent of the existing utility workforce nationwide is or will be eligible for retirement by 2015.
ITC has already taken steps to address this issue by making focused investments in our people and the workforce of tomorrow. We're partnering with schools like Michigan Technological University and Iowa State University to support their engineering power programs, creating a path for graduates into our company and industry. Education is a cornerstone of ITC's corporate giving, supporting science, technology, engineering and mathematics (STEM) programs. We also offer apprenticeship programs and partner with community colleges and unions to educate and train utility workers.
There is significant job creation potential for skilled workers in our sector of the industry, assuming we are provided with the appropriate political framework and regulatory environment in which to grow. This will best position for us to address tomorrow's demands of grid modernization and service reliability.
To get an inside look at what the future holds for the grid, as well as an opportunity to hear from some of our industry's brightest young professionals, join me at the CIGRÉ U.S. National Committee Grid of the Future Symposium from October 28-30 in Kansas City. I hope to see you there!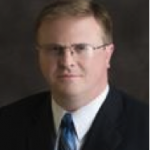 Jon Jipping is executive vice president and chief operating officer of ITC Holdings Corp., based in Novi, Michigan. He is responsible for transmission system planning, system operations, engineering, supply chain, field construction and maintenance, information technology, facilities, and security. Prior to joining ITC in 2003, Jipping served in transmission management roles with Detroit Edison. Jipping earned a Master of Science in Electrical Engineering, with a concentration in power systems, in 1991.