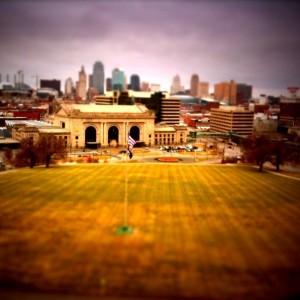 If you're in Kansas City and looking for some family fun this weekend, make plans to head to Union Station from 9 a.m. to 5 p.m. on Saturday for the inaugural Time Warner Cable STEMFest. Not only will kids have a chance to explore STEM (science, technology, engineering and math) activities that help encourage them to consider and pursue STEM careers, but attendees will also receive free admission to Science City for the day.
Exhibitors will be on hand to provide fun, interactive demonstrations of STEM activities like robots, science projects and more. The daylong festival is a great way to spend a Saturday. But more importantly, it will help encourage kids to learn more about the wealth of STEM-related learning and career opportunities that are available. And who knows? They just might discover their STEM dream job while they explore!
The first-time event was created as part of Time Warner Cable's Connect A Million Minds Initiative and "aims to engage youth in hands-on learning opportunities in the areas of STEM." The company has teamed up with the Girl Scouts of NE Kansas and NW Missouri, as well as Science City, to engage local STEM partners to be part of the event "and showcase ways that their organization engages kids in STEM learning opportunities," according to TWC.
Research shows that STEM-related career opportunities aren't only growing, they're lucrative, too. Yet at the same time, today's youth are at risk of falling behind in learning math and science skills, a troubling pattern that has prompted educators, organizations and companies to introduce events and programs targeted at promoting STEM education.
We're big fans of anything STEM-related, which is why we're excited to check out the STEMFest on Saturday. We hope to see you there!
Image by David Reber's Hammer Photography via Creative Commons