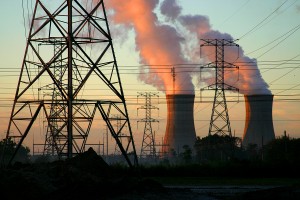 As a result of increasing coal-fired power plant retirements and EPA regulations that are expected to trigger additional retirements, it's more important than ever to not only stay up-to-date with these changes, but also assess and plan for decommissioning costs.
Get a better understanding of not only what's ahead for fossil generation decommissioning but also the costs and regulatory compliance filings involved during an upcoming EUCI webinar, "Keys To Successful Decommissioning Regulatory Filings," presented by our own Jeff Kopp, PE, from noon to 1:30 p.m. EST on December 5.
Jeff will address a variety of topics as part of this in-depth webinar, including:
Identifying potential pitfalls for decommissioning cost studies
Finding a qualified firm to perform the study
Identifying required cost estimate categories
Determining key cost drivers for decommissioning
Preparing a defendable cost estimate and study
Defending the results against regulatory scrutiny
Although this webinar is an information-filled opportunity for anyone who works with decommissioning power generating facilities, it's especially pertinent for generation engineers, generation department individuals, property accountants, regulatory affairs personnel and power company attorneys.
As the manager of product development in the Energy Consulting Department in Burns & McDonnell's Business & Technology Services Group, Jeff has a wealth of project management and engineering experience that includes power plant development assistance, site retirement and decommissioning studies and asset due diligence evaluations, among other areas of concentration. He'll bring knowledge and best practices gleaned from his work with independent energy and utility clients so that you have the most up-to-date information on which to build your own approach to decommissioning costs and regulatory compliance filings.
And once you've finished Jeff's webinar, you'll be able to achieve a number of tasks, including:
Identify the possible pitfalls for cost studies
Evaluate the steps required to find a qualified firm to perform the study
Analyze the types of cost estimates required for a study
Review the key cost drivers for decommissioning
Evaluate the process in preparing a defendable cost estimate
Discuss how to defend results against regulatory scrutiny
To secure your spot, register online now. You can also opt to purchase a CD recording of the event if you're unable to attend the webinar.