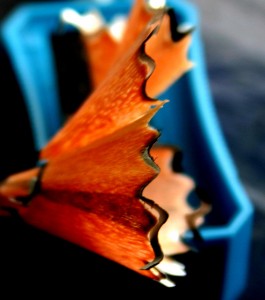 If there's one thing engineers can't get enough of, it's technology. And although we find the evolution of technology fascinating, it's tough to see some of our favorite gadgets go by the wayside.
Since this is the time of year when you start to see a lot of "What's to come in the year ahead" posts, we thought we'd flout convention and instead pay homage to the gadgets and devices that we think will soon become obsolete. Several Burns & McDonnell employees gave us their input, and the results are in:
Pencil sharpeners —Robynn Andracsek

Laptops replaced by tablets —Laura Millard and Jason Hetherington
Dedicated land lines —Ron Crain, Jason Hetherington, Andrew Waddoups, Andy McCaskill and Rachelle Lowe
Cable TV — Internet alternatives will make it unnecessary —Ron Crain
Personal privacy — It won't be taken from us, but we will give it up for travel convenience, social media interaction and money! —Ron Crain
Rear and side view mirrors, in lieu of cameras and sensors —Mike Lehrburger
Mice and remote controls, to be replaced by eye scanners and gesture cameras —Mike Lehrburger
Interoffice mail —Ed Edmondson. Adds Andrew Waddoups, it's destined to disappear with the U.S. Postal Service.
Fax machines —Andy McCaskill, Andrew Waddoups, Ed Edmondson and Rachelle Lowe
Computer monitors will be replaced with holographic images —Ed Edmondson
Non-digital alarm clocks —Dana Buchholz
Cursive handwriting, replaced by texting and typing —Rachelle Lowe
Keys, replaced by badges and other forms of keyless entry —Rachelle Lowe
A few common responses emerged from the feedback, and it looks like fax machines and land lines are among the most popular items headed to the proverbial chopping block. We don't know about you, but this sort of list gives us mixed feelings. It's exciting to see what's ahead in terms of technology, but it's sad to see some of our longstanding favorites start to go by the wayside.
What do you think of our list? Are there any other tech trends that you think are destined for the nearest antique mall or flea market?