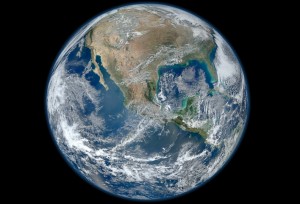 Environmental concerns and considerations are becoming an integral part of almost every industry, and the power industry is certainly no exception. If you're interested in how environmental confrontation is impacting the power industry (especially in light of the development of new energy projects), as well as possible solutions that might help solve some of these pressing issues, make plans to attend a panel discussion, "Facing Environmental Confrontation," at 1:30 p.m. on Dec. 12 during this year's Power-Gen conference.
Our own Robynn Andracsek, PE, an associate environmental engineer in our Environmental Studies & Permitting Group, will join Adam Saslow, senior facilitator, Resolve; Chris Hobson, Chief Environmental Officer, senior vice president, research and environmental affairs, Southern Company; Stephen Smith, DVM, executive director, Southern Alliance for Clean Energy and session co-chairs Gary McAuliffe, director, CH2M Hill and William Bulpitt, PE, principal mechanical engineer, URS Corporation, in a panel discussion that examines how industry-wide environmental confrontation has resulted from strongly held beliefs and an unwillingness to compromise. The panelists will explore better ways to tackle these issues and offer input regarding the possibility of disparate views becoming more effectively aligned in order to not only solve these environmental issues, but also create more efficient processes for future projects.
We have no doubt this will be a rousing discussion, and we're looking forward to it! There's certainly no shortage of great information being shared throughout Power-Gen in a mix of presentations and panel discussions, and we're ready to see as much as we possibly can.
We're particularly excited for this year's Power-Gen conference because we have a number of employees participating in panel discussions and giving presentations — and we have no doubt they'll each do a terrific job.
While you're at Power-Gen, be sure to be on the lookout for us and say hi — we'd love to meet you! And if you have any must-attend Power-Gen events, let us know and we'll add them to our list, too. It's going to be a busy week, and we're ready to dive in!
Image via NASA