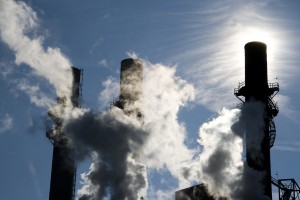 If you're at Power-Gen in Orlando this week, you're in for several days of learning, discussion and networking — and we can't wait! One of the benefits of Power-Gen's packed agenda is that you not only have a chance to hear about tips, best practices and insights gained from successful projects, but you'll also have a chance to learn more about the industry news and regulations that are likely having an impact on your company, vendors and clients.
For one such opportunity, make plans to attend a panel discussion on "Emissions Control — Compliance Control Strategies and Technologies," at 9:30 a.m. on Dec. 12 in room S320E.
Our own Joey Mashek, business development manager in the Energy Group, will join Deborah Gustafson, vice president, The Shaw Group, to co-chair the discussion, which will include insight from five panel members as they examine the best strategies for complying with new emission limits on mercury, particulate matter and sulfur oxides.
Additionally, the participants will offer input gleaned from their experience at leading engineering firms and utilities to address the challenges currently facing coal-fired units.
If your position includes dealing with coal-fired units or emission limits, this is a must-attend panel — we're looking forward to it!
In the meantime, be sure to keep an eye out for us at Power-Gen — we'd love to meet you and learn more about the particular challenges your company is facing, as well as your recent successes. We're thrilled to have a number of employees participating in panel discussions and presenting on several topics, so you'll undoubtedly have no trouble finding information on the subject matter that's most relevant to your colleagues, company and industry.
Once Power-Gen is over, feel free to stop back by the blog and let us know what you thought of this year's event, including your favorite presentations and panel discussions. It's going to be hard to narrow down the list after seeing such an incredible line-up!