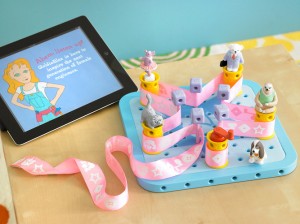 By now, you probably have most of your holiday shopping done. But if you're anything like us, you're always on the lookout for toys that might help inspire the next generation of engineers. So when we came across these hot engineering toys, we knew we had to share. And for those of you last-minute holiday shoppers out there, this list might just be coming at the perfect time.
GoldiBlox
In an industry dominated by males, imagine our delight when we discovered GoldiBlox (pictured at right), a toy designed to inspire girls' interest in engineering. How does it work? It introduces spatial skills and basic engineering concepts by engaging young girls through stories and challenging them to solve problems. GoldieBlox is a combined book series and construction set in which Goldie takes her readers along on adventures to solve problems by building simple devices, like a spinning machine for her dog. "If we want more female engineers, we need to open their minds to engineering at a young age," says Debbie Sterling, the GoldiBlox creator. While this toy hasn't hit the shelves just yet, we're betting this is going to be a hot item next year. You can place your order now for delivery in April. ($29.99)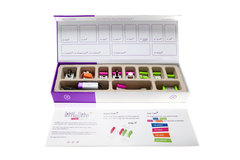 littleBits Electronic Kits
Like Legos? Then check out littleBits, an open-source electronics learning kit made up of simple yet sophisticated electronic modules that snap together with color-coded magnets to form circuits that can power pretty much anything — a motor, an engine, light bulbs or anything else you can dream up. Each kit contains neon-colored bits that include things like USB power sources, solar panels and sound sensors. You can follow one of the premade circuit diagrams, or you can create a dreamBit of your own and share it with the litteBits community. And the best part? It comes packaged like a box of chocolates, which takes some of the complexity out of engineering and makes it easier for little ones to digest than a box full of circuits. ($89)
OgoBILD Kit Nexus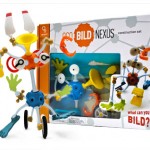 We love to see toys that combine creativity and active play, which is exactly what the OgoBILD Kit Nexus from OgoSport does. This construction kit includes more than 90 interchangeable parts like wheels, scoops, hands, feet, wings, springs and more so your child can create characters that fly or objects that spin and drive. Each creation starts with the OgoBILD ball attachment, but what happens next is completely up to the creator. There are no instructions, so the possibilities are endless. And if you need more of a reason to check it out, it received a seal of approval from Parents' Choice — a sign of the toy's quality and educational value. ($34)
Magformers Carnival Kit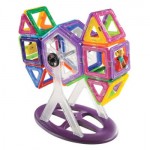 If your youngsters like spending the summers at amusement parks, the Magformers Carnival Kit may just help them beat the winter blues. Young engineers can design their own carnival rides from magnetic squares, triangles and hexagons. All pieces can be connected on a flat surface, and the magnetic force will snap the pieces into place when lifted up. It is, after all, the "magnetic building set that always connects and never rejects!" While building Ferris wheels and other spinning carnival rides, children learn the basics of structure and the interconnectivity of geometry without even realizing it. The carnival kit won a platinum Oppenheimer Toy Award for 2012. ($79.95)
Roominate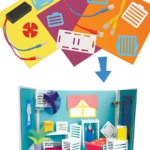 Here's another toy targeted to girls, and while we're not usually fans of gender-specific toys, we are huge fans of encouraging more girls to become engineers. Roominate is essentially a modular dollhouse with working circuits that gives every girl the chance to be an artist, engineer, architect and visionary who can build her own dollhouse, complete with customized furniture, décor and functioning electricity. According to its website, each room is attachable and stackable, enabling girls to build and design expandable structures out of simple and intuitive pieces. The toy got its start thanks to a Kickstarter campaign this summer that raised more than $85,000. (Starting at $59)
So what do you think? Did any of these toys make it on your holiday gift lists this year?