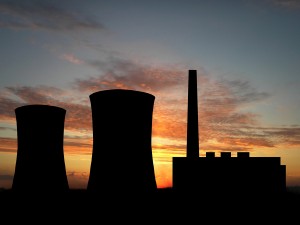 Two reports from the U.S. Government Accountability Office (GAO) — the nonpartisan organization that investigates how the federal government spends tax dollars — have examined the Environmental Protection Agency's (EPA) regulation of the electric generation industry. Their findings indicate that the EPA lacks coordination, documentation and a thorough understanding of the effects of their regulations.
The reports addressed permitting for fossil fuel electricity generating units and how government agencies ensure compliance and regulations that impact coal-fueled electricity generating units. We'll take a look at each report below.
Permitting for Fossil Fuel Electricity Generating Units
The first report was conducted at the request of legislators to examine what information the EPA maintains on New Source Review (NSR) permits issued to fossil fuel electricity generating units and the challenges government agencies face in ensuring NSR permit compliance. NSR permits are required to construct new or make certain modifications at existing power plants. These permits can take up to three years to issue and can mandate the installation of costly control devices. The GAO found that the NSR permits were characterized by complexity and controversy, and that the EPA does not maintain complete information on NSR permits issued to fossil fuel electricity generating units. The GAO recommended that the EPA develop a centralized source of data on NSR permits to aid industry and state regulators. While the EPA agreed that its procedures had gaps, it disagreed with GAO's recommendations.
Regulations Impacting Coal-Fueled Electricity Generating Units
The second report from the GAO was in response to four EPA regulations that affect coal-fueled electricity generating units, which provide almost half of the electricity in the United States. The regulations include the Cross-State Air Pollution Rule, the Mercury and Air Toxics Standards, the proposed Cooling Water Intake Structures regulation, and the proposed Disposal of Coal Combustion Residuals. Power companies are attempting to respond to these various rules, not all of which have been finalized, but the GAO's report estimates that as much as 12 percent of the U.S. coal-fired electric capacity would go offline, while increasing electric rates. The GAO recommends coordination between the EPA, the Federal Energy Regulatory Commission (FERC), and the Department of Energy (DOE) to develop a joint, formal process to monitor industry's progress. This coordination is considered necessary to prevent localized electric reliability issues.
While the EPA may not be immediately responsive to GAO's suggestions, the problems have been officially brought to the EPA's attention. If you'd like to learn more about how these regulations might affect your business, connect with me on LinkedIn or Twitter @randracsek or send me an email.
Robynn Andracsek is an environmental engineer at Burns & McDonnell. She specializes in air quality permitting and assists industrial and utility clients so they can obtain operating and construction air permits for their projects. An experienced speaker and writer, Robynn is also a contributing editor and monthly columnist for Power Engineering magazine.