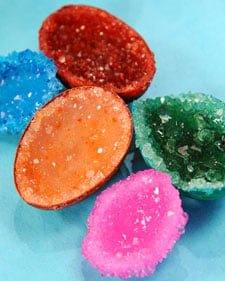 As engineers, it's no surprise we're big fans of all things STEM (science, technology, engineering and math) — especially when it comes to inspiring kids to explore STEM curriculum and, later on, STEM-related careers.
One way to get kids interested in science and math? Make learning fun! And although there are a slew of apps that help students explore a variety of educational concepts, you can't go wrong with kid-friendly science experiments that give them fun, hands-on ways to help them understand basic principles. Besides, what kid doesn't love a mixture that bubbles, steams and overflows?
As we head into winter, now's the perfect time to set up a science laboratory in your home. These 5 cool science experiments are a great starting point. They're easy, safe and can be done with items you likely already have around the house. Let's dive in!
Storm in a Cup
Create a pint-sized reenactment of a volcano in a teacup or glass coffee mug. All you need is a heatproof glass container, sand, wax and some water. Carefully add a little heat and you will see the wax rise to the top through the sand and create a flat crust on the top of the water that's similar to the gas cloud produced by a volcano in the earth's atmosphere. Visit 1-art.eu for the recipe.
Elephant Toothpaste
Combine water, yeast, hydrogen peroxide and soap in a soda pop bottle and watch the reaction as the mixture overflows! You can get your kids more involved by letting them change the amounts or leave out ingredients to see what happens. The foam is safe to touch as long as your child has no soap allergies. Check out Preschool Powol Packets for instructions.
Ice Tunnels
Simply put together ice, salt and some liquid water colors to create mesmerizing ice tunnels which move, blend and sparkle in the light as the ice chunks sit in the sun. This experiment is most effective on a bright sunny day and proves captivating to watch as the ice, salt and colors transform. This one is a great "hands-on" experience for children of all ages. Visit art and creativity for the recipe.
Balloon Blast
This is a fun experiment that allows your kids to inflate a balloon by combining ingredients to produce gas. All you need is vinegar, baking soda, a plastic bottle and, of course, a balloon. This is a simple experiment that your kids will enjoy trying over and over again, so keep a large stockpile of balloons handy! Head over to Mom to 2 Posh Lil Divas for a how-to.
Crystal Egg Geodes
When crafting meets science, the results are fascinating — and we'd expect nothing less from Martha Stewart! This project brings the crystallization process to life so that your kids can watch the transformation take place. Keep in mind that this project takes a few days to complete, which has the added benefit of teaching your kids the importance of patience!
And there you have it — 5 easy ways to help your kids discover their inner scientists (while keeping your laboratory — err, home — intact!). If you give these experiments a try, let us know how they turned out. And if you have any other science activities your kids love, feel free to share!
Image via Martha Stewart