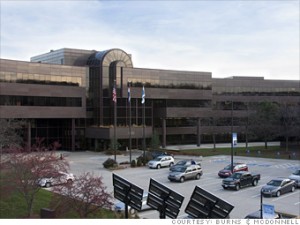 We've been on the edge of our seats waiting for the latest "100 Best Companies to Work For" announcement from FORTUNE magazine and we're thrilled to learn that we made the list again this year!
This is the second consecutive year that we've been recognized as one of the most respected and admired companies in the country, and the third time we've claimed a spot in the past five years. And the best part? We came in at number 18 this year, up from the 26th spot in 2012.
"We're thrilled to be recognized as a great place to work because it tells our clients that we are attracting and retaining excellent people who will do whatever it takes to get their projects done right," said Burns & McDonnell Chairman and CEO Greg Graves. "This is a place people come when they are ready for a career, not just a job."
Now in its 16th year, FORTUNE magazine partners with the Great Place to Work Institute to select the "100 Best Companies to Work For." What does it take to land on this esteemed list? Companies are selected based on responses to an extensive employee survey that measures levels of trust, pride and camaraderie in the workplace. The remaining score comes from a culture audit, which includes detailed questions about pay and benefit programs and a series of open-ended questions about hiring practices, methods of internal communication, training, recognition programs and diversity efforts.
As we've said before, as a company that's 100% employee-owned, we take great pride in making this a great place to work. When we're recognized for that on a national scale, by a publication like FORTUNE, and based on feedback from our employees … well, it's truly humbling.
We owe a huge THANK YOU to our employee-owners. The amazing people who continue to make this a great place to work are the people who make recognition like this possible.
We'd also like to congratulate all the other companies that made the list. It's a pretty impressive feat, and we're honored to be included!