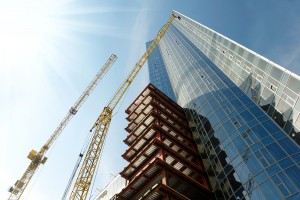 Building energy codes were developed by the U.S. Department of Energy (DOE) and other organizations to help monitor, control and maximize energy use. A hot political topic during last year's election season was the goal of U.S. energy independence. And although the political banter tends to revolve around developing strictly native sources of energy, energy conservation may be part of the solution to lowering U.S. dependence on foreign oil.
Speaking of energy consumption, the DOE estimates that nearly 40% of the energy consumed in America is used by buildings in one way or another. No real surprise there. The greatest portion of a building's energy use can be attributed to heating and cooling for "creature comfort."
Codes like the International Energy Conservation Code (IECC), authored by the International Code Council, aim to increase the energy efficiency of all new and some renovated buildings that are heated or cooled for building occupants. Code requirements include items like minimum efficiencies for heating and cooling equipment, minimum standards for wall and window construction, and minimum standards for building lighting.
It's not easy, though. As with most codes, IECC requirements may not become readily incorporated into building design unless the authority having jurisdiction (such as the city, state or county where the building is located) adopts and enforces them. Understandably, the DOE is a proponent of the adoption and enforcement of building energy codes and, to support that goal, created, a la David Letterman style, The Top Ten Reasons for Building Energy Codes.
Top 10 Reasons for Building Energy Codes
10. Provide a standard basis for regulating building energy performance.
9. Support energy conservation beyond the minimum code level.
8. Encourage the development of new energy efficient technologies and design.
7. Minimize energy and fuel rate costs by decreasing energy demand.
6. Increase the use of proven energy efficient technologies while developing newer and more efficient options.
5. Provide a standard basis for educating building designers and constructors in energy efficiency.
4. Protect future occupants and building owners from long-term high energy costs resulting from design and construction decisions.
3. Create jobs by increasing the demand for a workforce that can provide ever newer energy efficient technologies.
2. Protect the natural environment.
1. Save energy and money.
What do you think about the Top 10 list? Is there anything you would add? What road blocks do you see to adoption and implementation of these codes? We'd love to hear what you think.
Angela Vawter has been an employee-owner of Burns & McDonnell since 1995 after her graduation from the University of Missouri-Columbia with a degree in Chemical Engineering. She is a wife and mother and enjoys reading, playing the piano, art, church activities and video games.