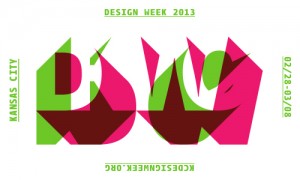 Engineering and design have long been intertwined, one of the many reasons we look forward to the annual KC Design Week. This year's festivities are in full swing, an informative and insightful lineup that includes panel discussions, presentations, tours and more. And the best part? You don't necessarily have to be a design professional to enjoy and learn from this carefully cultivated week of events.
We're excited to participate in this year's KC Design Week by hosting "Legible Cities: Leveraging Data to Improve Urban Living." The free event will be held from 5:30 to 7 p.m. on March 6 in the auditorium at our Kansas City headquarters.
Data is everywhere — and it only makes sense that as stats and information continue to impact our lives, they'll have an increasing effect on our cities, too. Interactive designer Eli Kuslansky, managing partner of Unified Field, will explore how Legible Cities will tap vast storehouses of urban data to enhance a city's services and quality of life.
"If information is the currency of the world, then many cities have under-leveraged assets buried deep in their data on urban conditions and city operations," Kuslansky says. "The promise of releasing this big data to the people is a new approach to understanding cities by making them more legible."
This urban data, in combination with sensors, wireless networks, and other cutting-edge technology, can help make cities more habitable and enhance the overall quality of urban living. If implemented, Legible Cities could lead to some amazing outcomes, like a more navigable city, for instance.
Sounds fascinating, doesn't it? Register online now and secure your spot for this can't-miss event. And while you're there, explore the rest of the KC Design Week schedule. The week concludes on Friday with a Young Friends of Art happy hour at the Nelson-Atkins Museum of Art, a great opportunity to network within one of the city's architectural landmarks.
Are you participating in this year's KC Design Week? What events are at the top of your must-attend list?