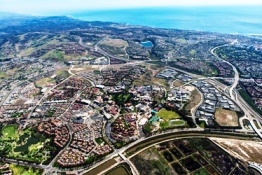 Microgrids are emerging as a smart option for enhancing energy reliability, independence, quality and security around the world. The Microgrid World Forum, which runs from March 12-14 in Irvine, Calif., will explore the latest strategies surrounding the global evolution of the microgrid.
The microgrid sector is poised for significant growth over the next five years. Forecasters predict a 330 percent capacity expansion, from 1,400 megawatts in 2011 to 4.7 gigawatts by 2017, and a 467 percent growth in revenue (from $3 billion to $17 billion) during the same period. There's a great lineup of speakers on tap to help you — and your clients — stay ahead of the game and learn the keys to effective microgrid deployment.
For military applications specifically, implementing microgrid requirements can be challenging. The Smart Power Infrastructure Demonstration for Energy Reliability and Security — also known as the SPIDERS program — is part of a new U.S. energy initiative that aims to create a resilient, more reliable microgrid that protects against extended power outages caused by natural disasters, accidents and attacks.
Burns & McDonnell's Dave Barr will co-present in a session examining the SPIDERS program, as well as other initiatives and advances in microgrids in the military. He'll join Jason Stemp, Sandia National Laboratories; Tarek Abhallah, U.S. Army Corps of Engineers ERDC-CERL; and Dr. William Waugaman, U.S. Northern Command for "Energy Surety Microgrids and the SPIDERS Program" on March 13 at 1:45 p.m. During the presentation, the speakers will review how the SPIDERS program serves as a catalyst for helping modern military bases evolve power infrastructure using the conceptual designs of the Energy Surety Microgrid, developed by Sandia National Laboratories.
Also be sure to check out the session on "Renewable Energy in Microgrids" featuring Burns & McDonnell's Chrissy Carr on March 14, at 2 p.m., for a look at how integrating renewable energy sources like solar and wind affect the microgrid.
If you haven't yet registered, there's still time to join your industry colleagues to learn how to best take advantage of this emerging energy paradigm. And you can even save 15 percent by entering code B&M at checkout. If you're planning to attend, stop by our booth and say hi!
Image via Microgrid World Forum