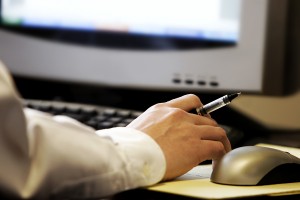 Staying up-to-date with new technology is important for any industry — and that includes transmission and distribution. With changes happening so quickly, however, it's sometimes difficult to keep pace with the new techniques and processes that matter most — and that's why Burns & McDonnell has teamed up with Transmission & Distribution World magazine to host the Advanced Technology Series of webinars, designed to showcase new technology that can improve transmission performance.
Make plans to join us at 2 p.m. ET on March 20 for a presentation from Smart Wire Grid Inc. (SWG) on Distributed Var Control. During the webinar, SWG will share how it introduced and implemented a unique power flow control method via smart wire technology, which includes its distributed series reactors, sensors, communication protocols and control algorithms.
As a result, power flow control is applied on each phase by injecting inductance into each line conductor, and a change in line impedance allows active and reactive power flow control. Not only is the system cost-beneficial, it's also fast and easy to implement and doesn't require line outage or substation work. Additionally, smart wire technology has a proven track record of enabling efficiency for the overload protection of transmission facilities, participation in the remedial action schemes/special protection schemes, phase balancing on non-transposed transmission lines and energy cost reduction in the market.
If you're interested in learning more about SWG's system, be sure to register now and join us on March 20. And save the date for our upcoming webinars, which will run through November:
May: Automated Aerial Patrol Markers
July: Micropiles: A Foundation Alternative for Challenging Conditions
September: Superconductors
November: Composite Conductors
If you have any questions about the series, feel free to contact our events coordinator, Kim Mulkey. And once you've finished the webinar, you're welcome to stop back by the blog and let us know what you thought of the presentation.