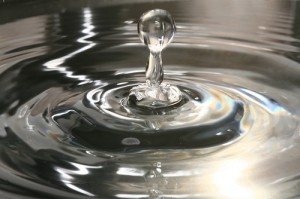 As the water industry continues to evolve, it's more important than ever to stay up to date with the issues and trends impacting water services, projects and infrastructure — and that's why the 2013 Joint Conference of the Missouri Water Environment Association and the Missouri Section of the American Water Works Association is on our annual must attend list.
This year's event kicks off on Sunday at Tan-Tar-A Resort in Osage Beach, Mo., and promises three days filled with industry exhibits, presentations and networking opportunities.
If you're a young professional, don't miss the Young Professional and Student Bowling Event on Sunday night, which will be a great way to chat and connect with other industry pros.
We're also looking forward to the keynote speech from Jorg E. Drewes, Ph.D., associate professor of environmental science and engineering at the Colorado School of Mines. He's also the research director for ReNUWIt, the National Science Foundation's Engineering Research Center on the nation's urban water infrastructure. He'll discuss sustainable approaches that can help cities better deal with water scarcity, resulting in more resilient and economically sustainable solutions that will provide decreased reliance on centralized systems.
Also on our must-see list while we're at the conference? Several of our employee-owners are giving presentations about various topics related to the water industry. Here's a look at the schedule:
Monday, March 25
Larry Close: Design and Construction of an MBR Wastewater Treatment Plant for High Strength Wastewater (2-2:45 p.m.)
Tuesday, March 26
Jeff Klein: Water System Survival Guide — Balancing Current and Future Needs (8:30-9:15 a.m.)
Mike O'Connell: Evaluating Chlorine Disinfection Byproduct Reduction Strategies (10:30-11:15 a.m.)
Eldon Schneider: Making Underloaded WWTPs Function (2:15-3 p.m.)
Ryan Scott: Unidirectional Flushing Overview and City of Liberty, Mo., UDF Program (2:15-3 p.m.)
This year's conference schedule is packed with great presentations, so be sure to take a look and attend as many as you can!
Are you headed to Osage Beach? We'd love to see you, so be sure to say hi. And let us know what presentations are at the top of your must-see list!